By: Thomas I. Likness
EBC News Service
(Eagle News) — An angry Alberta Premier Jason Kenney lambasted people who are refusing to follow public health restrictions in the province, which now has the highest number of cases per capita in Canada.
"We still have many people in the province who don't even believe that Covid is real, who think it some kind of big government conspiracy or hoax," Kenney said Tuesday.
He blasted the organizers of a rodeo held at a Central Alberta farm on the weekend which attracted thousands of spectators.
"That event was organized by people who simply don't care," said Kenney. "Apparently they don't care or are somehow choosing to ignore the hundreds of their fellow Albertans in hospital and intensive care beds right now, battling this disease, and in some cases, fighting for their lives."
More restrictions coming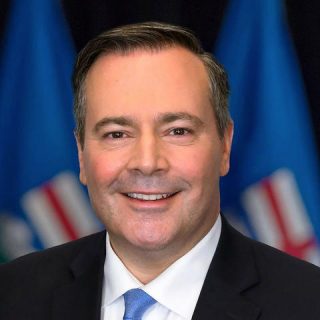 He says cases of Covid-19 and hospitalizations are rising faster than vaccines are arriving. And Kenney says more steps will have to be taken to flatten the curve.
"Given the issues we saw this weekend and the record high cases reported, we are developing a package of stronger public health measures which I expect to announce tomorrow," he said.
Kenney says people's actions will determine whether restrictions can be loosened this summer or whether the province is stuck still battling the spread of the virus.
The premier pleaded with Albertans to follow public health measures.
"I'm imploring all Albertans to take this seriously," he said. "The next few weeks are critical. If we bend cases down, the vaccines will be able to catch up with the variants."
Kenney says unless the spread of the disease is the health care system is at risk of collapse.
Last week, Alberta Health Services released its triage protocol which will go into effect if demand for health care exceeds resources.
(Eagle News Service)