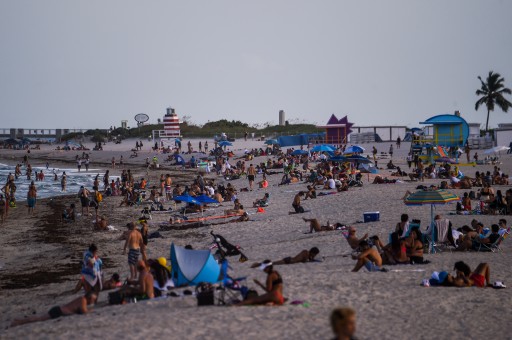 WASHINGTON (AFP) — Coronavirus deaths in the United States surged to their highest level in months as Muslim pilgrims began Wednesday a pandemic-curtailed version of their sacred hajj.
The human toll of the disease surged to a level not seen since mid-May in the United States, the world's hardest-hit country, with nearly 1,600 deaths recorded in 24 hours, Johns Hopkins University reported on Tuesday.
Case numbers have been rising for weeks across swathes of the nation, leaving health authorities and leaders to watch nervously for a feared spike in fatalities.
President Donald Trump's effort to be re-elected in November has been dogged by a crisis that has already killed nearly 150,000 Americans and wreaked havoc on the world's biggest economy.
Twitter removed a video that Trump retweeted in which doctors made allegedly false claims about the pandemic, saying it was in violation of its "COVID-19 misinformation policy."
Earlier, Facebook had also withdrawn the video, which claimed masks and lockdowns were not necessary to counter the pandemic.
Resurgent virus outbreaks have forced nations around the world to step up measures against the contagion, leaving holiday tourism and event calenders in shambles.