(Eagle News) — The United States announced it had ordered all non-essential employees at its Shanghai Consulate to leave, while voicing concerns for the safety of Americans in China.
A spokesman from its Beijing Embassy said in a statement that the order came from the U.S. State Department due to the ongoing Covid-19 outbreak.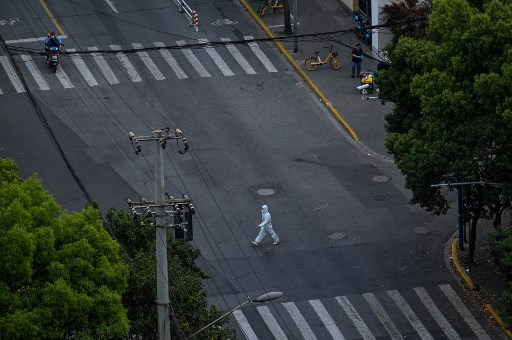 The State Department said they will reduce the number of employees and scale down their operations in the area as they deal with the changing circumstances on the ground.
China has hit back against the United States' complaints about the Shanghai lockdown, with Chinese Foreign Ministry Spokesman Zhao Lijian slamming its "groundless accusations" over the weekend and insisting that China's policy was "scientific and effective."
China has struck tightly to a policy of "zero covid," aiming to eliminate infections through rigid lockdowns, mass testing and travel restrictions.
The policy, however, has come under strain since March as more than 100,000 cases in Shanghai have led to a lockdown of the city's 25 million inhabitants, sparking widespread public outcry over food shortages and an inflexible policy of sending anyone who tests positive to quarantine centers.
(Eagle News Service)