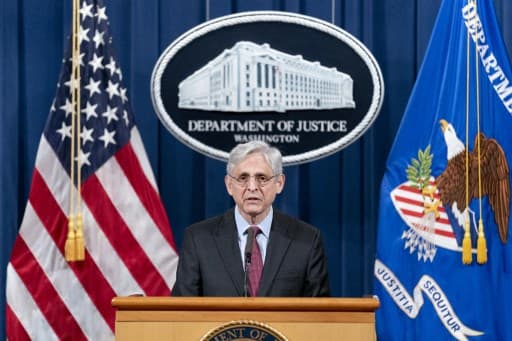 (Eagle News) — A day after a jury found ex-police Derek Chauvin guilty of murdering George Floyd, U.S. Attorney General Merrick B. Garland announced that the Justice Department has started a civil investigation to "determine whether the Minneapolis Police Department engages in pattern or practice of unconstitutional or unlawful policing."
Garland said that the civil investigation is separate from and independent of the criminal investigation on the death of Floyd that the Justice Department has previously announced.
According to Garland, the investigation will focus on whether the Minneapolis Police Department (MPD) "engages in a pattern or practice of using excessive force, including during protests." It will also assess if the MPD engages in discriminatory conduct and will look into how the police treat those with behavioral health disabilities.
In its investigation, the Justice Department will interview community members about their experiences with the MPD as well as police and staff about training they received from MPD.
If evidence is found of a pattern of unlawful practices, the investigation could possibly lead to a civil lawsuit seeking to compel the city to undertake sweeping reforms of its police department.
"The Justice department will be unwavering in its pursuit of equal justice under law," Garland said.
(Eagle News Service)