By Alfred Acenas
Eagle News Service
HONOLULU (Eagle News) – Experts and other sources have described the latest typhoon to hit Guam as the "strongest storm to hit the territory of over 150,000 people in decades."
According to the territory's homeland security agency as of 12:00 midnight, May 25, typhoon-force winds from Typhoon Mawar are expected to slowly subside as the center of the storm slowly pulls away from Guam.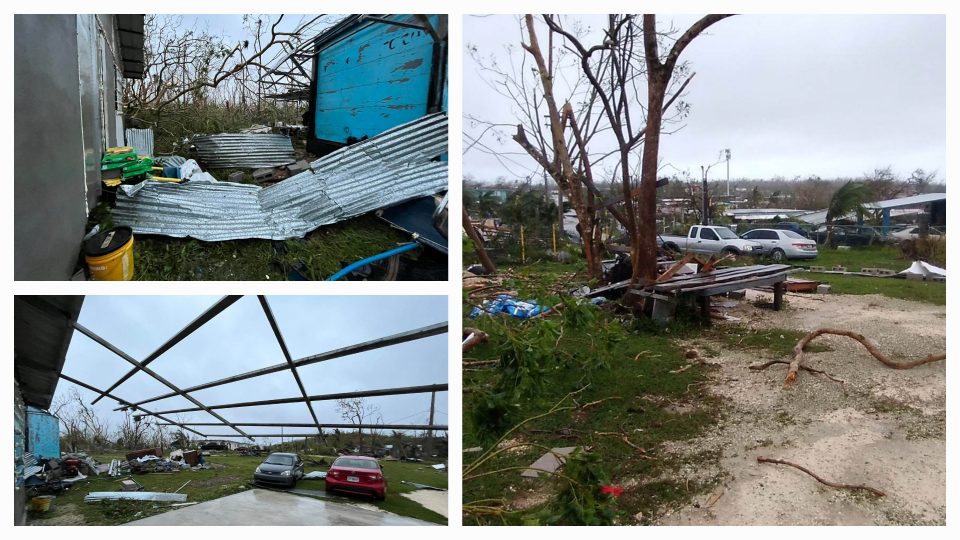 However, the agency also warned that the residents can still expect dangerous conditions like tropical-storm-force winds, heavy showers, and "life-threatening storm surges" along the coastlines.
With Guam still under Condition of Readiness (COR) 1, residents must remain indoors in safe, hardened shelters and are urged to stay off the roads until COR 4 is declared. A flood watch is also in effect for Guam and Rota through the morning.
As of 10pm on May 24, Mawar was located 13.7 degrees north latitude and 144.6 degrees east longitude, about 20 miles (32 kilometers) northwest of Guam and 125 miles (201 kilometers) southwest of Saipan. The storm system has been moving northwest at 8 mph (13 kmh) with maximum sustained winds of 140 mph (225 kmh).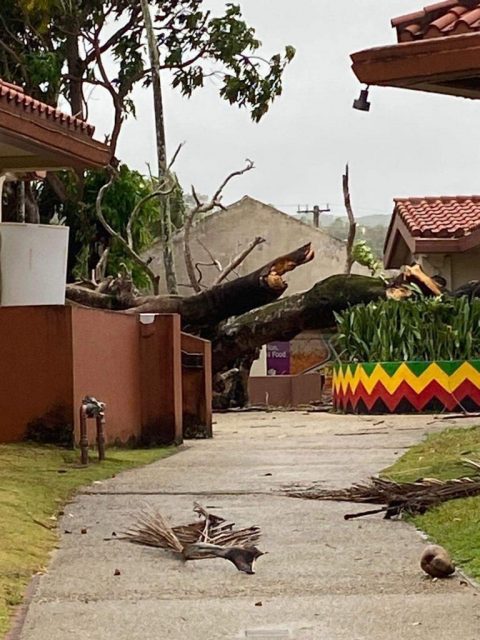 Governor Lou Leon Guerrero, Lieutenant Governor Josh Tenorio, along with key staff leaders and partners from the Federal Emergency Management Agency (FEMA), are planning to conduct a windshield assessment to gain visibility of any major damages or blocked roadways in the wake of the typhoon.
The Federal Government has been closely monitoring the situation in the Western Pacific after President Joe Biden declared a state of emergency on Tuesday, May 23, for the Territory of Guam and the Commonwealth of the Northern Mariana Islands (CNMI).
FEMA currently has over 100 generators, as well as emergency communications equipment and specialized personnel, already mobilized and standing by.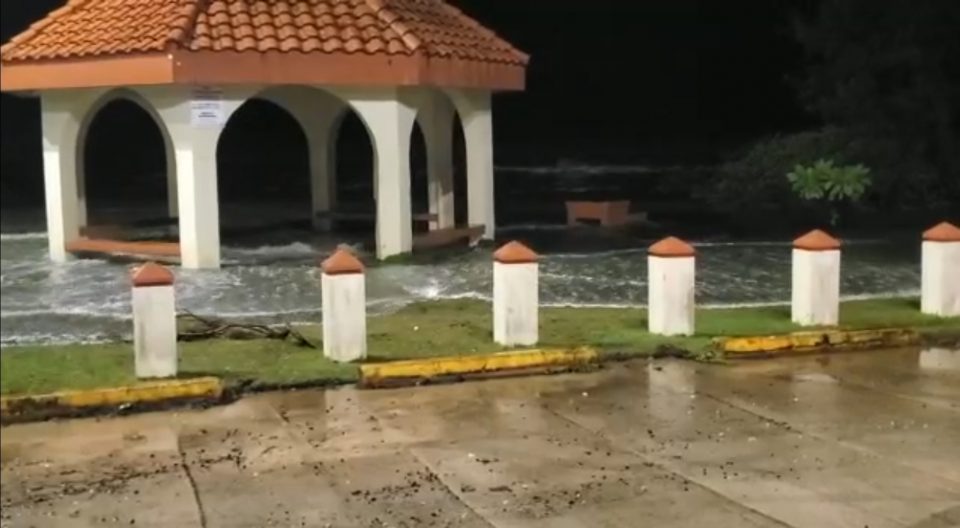 Meanwhile, Hawaii Governor (Dr.) Josh Green had personally spoken with Guam's governor ahead of the storm to assure her that the Aloha State is standing by and ready to support in any way it can.
In September 2018, Typhoon Mangkhut battered Guam and the island of Saipan, CNMI with sustained winds of 170 mph (280 kmh) and maximum wave heights of up to 41 feet (12 meters).
Six weeks later, Super Typhoon Yutu became the strongest storm system to make a direct hit on the Mariana Islands since modern record-keeping began, with the islands of Saipan and Tinian bearing the brunt. Yutu packed sustained winds upwards to 180 mph (255 kmh) with wave heights estimated at 52 feet (16 meters).
(Eagle News Service)