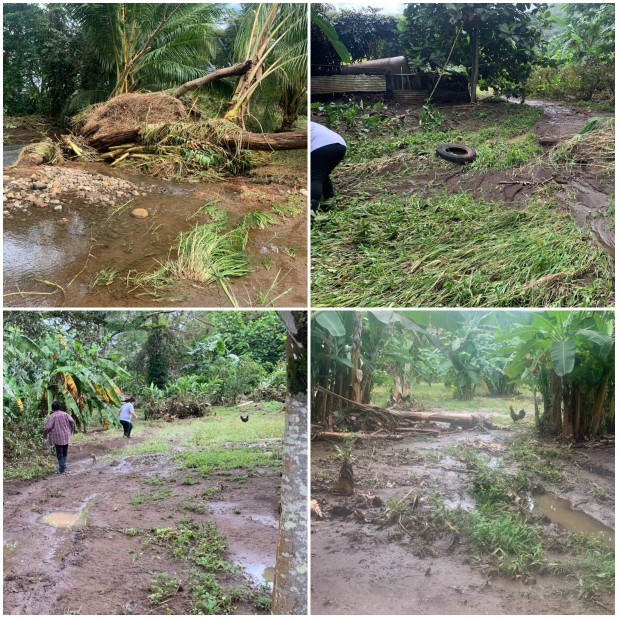 By Alfred Acenas
EBC Hawaii-Pacific Bureau

HONOLULU (Eagle News) – Businesses and residents on the island of Oahu affected by the severe storms, flooding, and landslides that occurred during March 8-18, 2021 can now apply for low-interest federal disaster assistance loans from the U.S. Small Business Administration (SBA).
"I encourage people to take advantage of the opportunity, whether their loss was big or small. Even those businesses who may not have suffered physical property damage but had their economic operations negatively impacted can apply," said Honolulu Mayor Rick Blangiardi. "I send my sincere thanks to the U.S. Small Business Administration for approving the request to help the people who were impacted."
"Emergencies can happen in a moment's notice, but disaster recovery can take months if not years. It is our sincerest hope that this program can provide some relief for our residents and businesses in their long road to recovery," said Hiro Toiya, director of Honolulu's Department of Emergency Management.
In consideration of public health concerns due to the ongoing COVID-19 pandemic, SBA has established a Virtual Business Recovery Center to provide personalized assistance to business owners. In addition, SBA has opened a Virtual Disaster Loan Outreach Center to help homeowners and renters. Customer service representatives will be available to business owners and individuals to answer questions about SBA's disaster loan program, explain the application process and help each person complete their electronic loan application.
Both the Virtual Business Recovery Center and Virtual Disaster Loan Outreach Center are open from Monday to Friday, 8am to 8pm Eastern Time.
Businesses of all sizes and even private nonprofit organizations may borrow up to $2 million to repair or replace damaged or destroyed real estate, machinery and equipment, inventory, and other business assets.
SBA can also lend additional funds to businesses and homeowners to help with the cost of improvements to protect, prevent or minimize the same type of disaster damage from occurring in the future.
For small businesses, small agricultural cooperatives, small businesses engaged in aquaculture and most private nonprofit organizations of any size, SBA offers Economic Injury Disaster Loans to help meet working capital needs caused by the disaster. Economic injury assistance is available regardless of whether the business suffered any property damage.
Disaster loans of up to $200,000 are available to homeowners to repair or replace damaged or destroyed real estate. Homeowners and renters are eligible for up to $40,000 to repair or replace damaged or destroyed personal property.
Interest rates can be as low as 3% for businesses, 2% for private nonprofit organizations, and 1.25% for homeowners and renters with terms up to 30 years. Loan amounts and terms are set by SBA and are based on each applicant's financial condition.
Applicants may apply online, receive additional disaster assistance information, and download applications at https://disasterloanassistance.sba.gov/. Applicants may also call SBA's Customer Service Center at (800) 659-2955 or email disastercustomerservice@sba.gov for more information on SBA disaster assistance.
The deadline to apply for property damage is June 28, 2021, while the deadline to apply for economic injury is January 31, 2022.
(Eagle News Service)