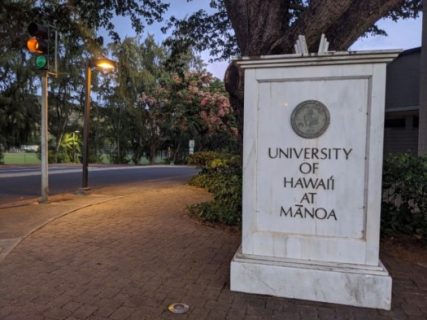 HONOLULU (Eagle News) – According to U.S News and World Report's annual "Best Colleges," the University of Hawaii (UH) at Hilo ranks as the most ethnically diverse in the United States, while the main campus of UH Mānoa in Honolulu ranks seventh overall.
Other notable institutions that topped in the said category include University of California – Los Angeles, Georgia State University, Massachusetts Institute of Technology, Johns Hopkins University (Maryland), University of Nevada – Las Vegas, Rutgers University (New Jersey), University of Houston (Texas), and Stanford University.
The multimedia publication company explained its methodology in developing this specific survey.
"To identify colleges where students are most likely to encounter undergraduates from racial or ethnic groups different from their own, U.S. News factors in the total proportion of minority students, leaving out international students, and the overall mix of groups," stated U.S. News and World Report. "The data is drawn from each institution's fall 2019 total undergraduate student body. The ethnic categories used in the calculations are non-Hispanic African-American, Hispanic, American Indian, Pacific Islander/Native Hawaiian, Asian, non-Hispanic white, and multiracial (two or more races). Students who did not identify themselves as members of any of those demographic groups were classified as non-Hispanic whites for the purpose of these calculations. The formula produces a diversity index that ranges from 0 to 1. The closer a school's number is to 1, the more diverse the student population."
This year, U.S. News and World Report rated 1,452 bachelor degree-granting universities from approximately 2,700 four-year institutions nationwide on 17 measures of quality. These measures include academic performance, retention rate, faculty resources, and support from alumni.
UH Hilo on Big Island is one of ten campuses under Hawaii's only public university system. Founded as Hawaii Vocational College in 1941, UH Hilo attained university status in 1970. Today, the university offers degree programs in specialized fields such as astronomy, geology, Hawaii studies, and marine science.
With an average student body population of under 3,000 as of fall 2019, UH Hilo reported being 14.7% Asian, 9%  Native Hawaiian or Pacific Islander, 19.1% white, and 35.2% of two or more races.
Earlier this month, the London-based weekly magazine Times Higher Education (THE) placed UH Mānoa in the top 1% of more than 26,000 universities from Asia, Europe, and North America.
"Higher education is vital for the social and economic success of our state. That is now more important than ever during the COVID-19 pandemic. Our UH Mānoa community is showing its resilience and proving how important our institution is to help shape a positive future for Hawaiʻi," explained UH Mānoa Provost Michael Bruno. "The latest Times Higher Education World University Rankings recognize the continued excellence of our faculty, staff, and students."
(With reports from EBC Hawaii Bureau, Eagle News Service)