(AFP) – Ukraine said on Tuesday it had downed an entire barrage of Russian drones and missiles overnight — including six hypersonic Kinzhal missiles — hours ahead of a visit from China's special envoy.
The wave of strikes came just over a week after Kyiv announced it had shot down a Kinzhal nuclear-capable hypersonic missile for the first time, using US-supplied Patriot systems.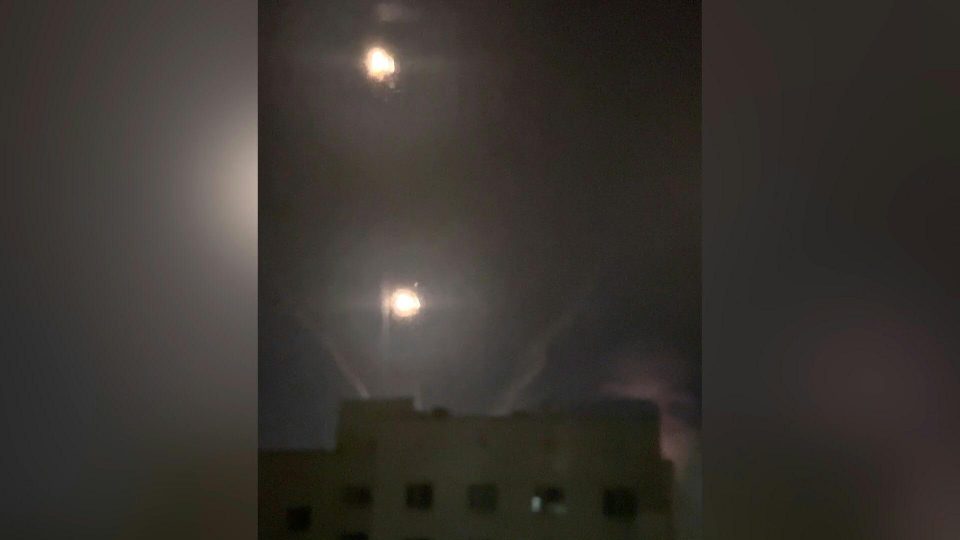 Ukraine's mounting success in taking out dozens of Russian drones and missiles illustrates its bolstered air defences, after a winter of Moscow's strikes on key infrastructure.
"Another unbelievable success for the Ukrainian air forces!" Defence Minister Oleksiy Reznikov said in a Twitter post.
The defence ministry said Ukrainian air defence systems had knocked out a total of 18 missiles, including types the Kremlin had touted as "ideal", as well as nine drones.
Three people were injured in Kyiv and some rocket fragments fell on the capital's zoo, but neither staff nor animals were hurt, Mayor Vitaliy Klitschko said.
Russia said all the targets assigned by its military had been hit.- China envoy –
China's special envoy, Li Hui, was expected to arrive in Kyiv for a two-day visit as part of a European tour to promote Beijing-led peace negotiations on the war in Ukraine.
A senior Ukrainian official, speaking on condition of anonymity, said Ukrainian authorities planned to further discuss Kyiv's stance on the conflict and China's peace mission.
"The president already said at the Vatican that we don't need mediation for the sake of mediation," the official said, referring to Zelensky's recent talks with Pope Francis.
He said the same message would be relayed to Beijing's envoy.
"Ending the war with a compromise at the expense of Ukraine will not work."
Li will become the highest-ranking Chinese diplomat to visit the war-torn country since Moscow's invasion last year. His trip comes three weeks after Zelensky spoke by telephone to Chinese leader Xi Jinping.
Beijing has said the aim of the tour is to "communicate with all parties on the political settlement of the Ukrainian crisis".
Xi, who has aimed to position China as a neutral mediator and visited Moscow in March, has been criticised for refusing to condemn the Kremlin's attack on its neighbour.
Li's visit follows hot on the heels of Zelensky's whirlwind tour of major European capitals to urge Ukraine's allies to increase military support.- 'Like rats in a mousetrap' –
His tour to shore up military assistance to help make his troops more battle-ready began in Italy, with weekend visits to France and Germany, followed by a stop in the UK.
But Zelensky has yet to succeed in his goal of enlisting Western fighter jets to seize command of the skies, although UK Prime Minister Rishi Sunak announced on Monday preparations to open a flight school to train Ukrainian pilots.
France, too, has offered to train Ukrainian fighter pilots, although President Emmanuel Macron ruled out sending warplanes to Kyiv.
Nevertheless, Zelensky said late on Monday he was "returning home with new defence packages".
On the front line, fighting has picked up in the eastern Donetsk region, in particular for the battle-scarred city of Bakhmut.
In recent days, Ukraine has been posting its first gains around the city in weeks and the head of Russia's Wagner paramilitary group has blasted the performance of Moscow's regular troops around the key city.
The commander of Ukraine's ground forces, Oleksandr Syrskyi, said on Tuesday he had visited Bakhmut to hand out awards to troops fighting in the longest battle of the invasion.
"Wagner's men went into Bakhmut like rats into a mousetrap," he said.
"Using the principle of active defence, we are using counter-offensive actions in some areas near Bakhmut," he added.
The British defence ministry said that "over the last four days, Ukrainian forces have made tactical progress, stabilising the flanks of Bakhmut to their advantage".
The head of the Donetsk region, where Bakhmut is located, announced on Tuesday that five civilians had been killed and four more injured in fighting in the previous 24 hours.
The conflict triggered fears of a global food crisis last year when major Ukrainian ports were blocked by Moscow's warships.
On Tuesday, Russia said it was still undecided as to whether it would renew its participation in a landmark grain export deal with Ukraine, brokered by the United Nations and Turkey and due to expire on Thursday.