By Thomas I. Likness
Eagle News Service
(Eagle News) — Two police officers in the western Canadian city of Edmonton have been shot and killed while investigating a domestic dispute.
"Today the Edmonton Police Service has been marked by a really unthinkable and a horrific tragedy as two of our members have died in the line of duty," Police Chief Dale McFee told a news conference Thursday.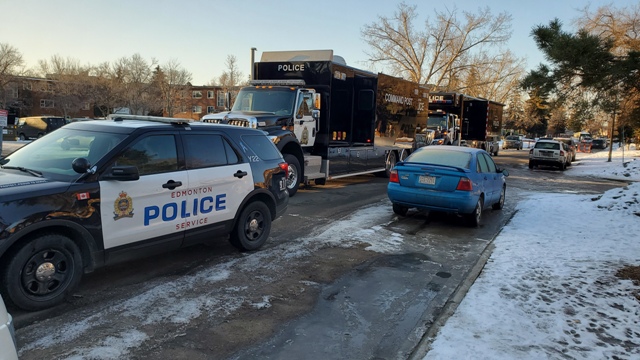 The officers have been identified as 35-year-old Constable Travis Jordan, an eight-and-one-half year veteran of the service and 30-year-old Constable Brett Ryan who has been with the service for five-and-one-half years.
The two had been called to investigate a family dispute at an apartment complex in west-central Edmonton shortly before 1:00 a.m. local time Thursday.
Upon arrival, they went inside the building, approached the suite and were shot by a man.
"All indications are they did not have a chance to discharge their firearms," said McFee.
"The two members were rushed to the hospital by our own members who worked valiantly to save their lives en route," he said. "Unfortunately, they were both declared deceased at the hospital."
The suspect is also dead of an apparent self-inflicted gunshot wound.
A woman complainant in the suite related to the man was taken to hospital with life threatening injuries where she remains in serious but stable condition.
Officer shootings a rare occurrence
Officer shooting deaths are rare in Edmonton.
Only eight police officers have been killed in the line of duty.
Never have two been killed on the same day.
The last time an Edmonton police officer was killed was eight years ago and before than it was 25 years ago.

(Eagle News Service)