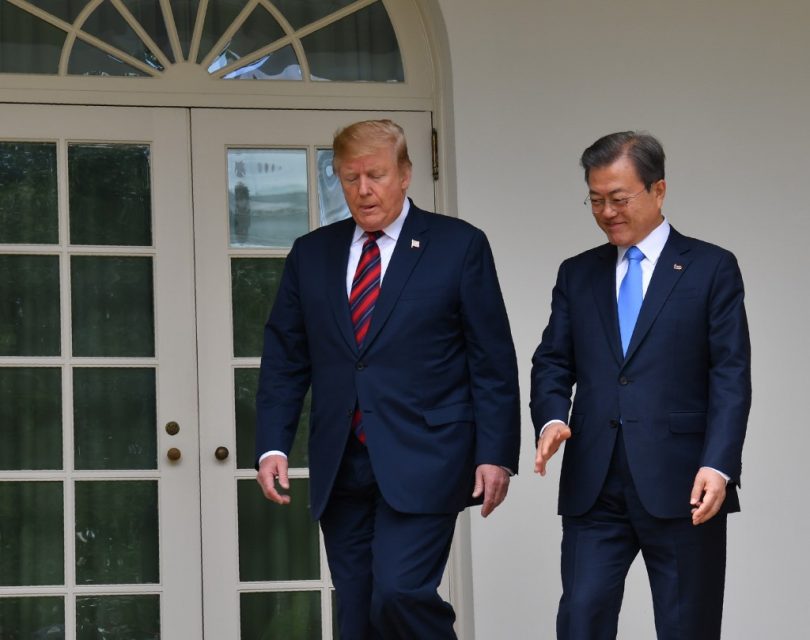 WASHINGTON, United States (AFP) — US President Donald Trump said Thursday he would discuss the possibility of a third summit with Kim Jong Un as he welcomed South Korea's president to the White House.
Hosting Moon Jae-in in the Oval Office, Trump said they would look at following up on summits held in Singapore last year and Hanoi this February in a bid to persuade Kim to dismantle his nuclear weapons program.
"We will be discussing that and potential meetings, further meetings with North Korea and Kim Jong Un," Trump said.
"I enjoy the summits, I enjoy being with the chairman," he said.
Kim is "a person I've gotten to know very well and respect and hopefully and I really believe over a period of time a lot of tremendous things will happen. I think North Korea has a tremendous potential," Trump said.