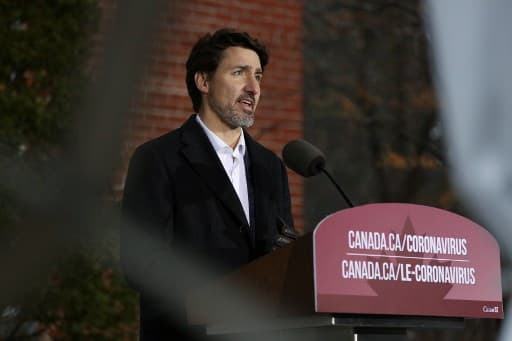 By Thomas I. Likness
EBC Edmonton Bureau
EDMONTON (Eagle News) — The increase in hate crimes against Asian people in Canada is unacceptable said Prime Minister Justin Trudeau Friday.
"Over the past few weeks and months, business, buildings and statues have been vandalized, people have been verbally abused and physically attacked," said Trudeau. "Hate violence and discrimination have no place in Canada."
Trudeau expressed his thanks to those who stood up and exposed such violence in their communities.
"We need to speak out against racism wherever it is found so we can stop it," said Trudeau. "To Asian Canadians across the country, know that we all stand with you, we will not let hate divide us."
Police departments across the country report an increase in crimes against Asian people since the pandemic began.
Earlier this month, Canadian rocker Bryan Adams caused an uproar with his online rant about the pandemic.
Adams said the whole world is on hold and thousands have suffered or died thanks to, bat eating, wet market animal selling, virus-making greedy people.
In a text accompanying a video, he mentioned he was supposed to begin a concert residency at the Royal Albert Hall in London, England, but it was cancelled because the pandemic and went into his rant.
Amy Go, of the Chinese Canadian Council for Social Justice, called the singer's remarks irresponsible, racist and hateful.
Adams later apologized.

(Eagle News Service)