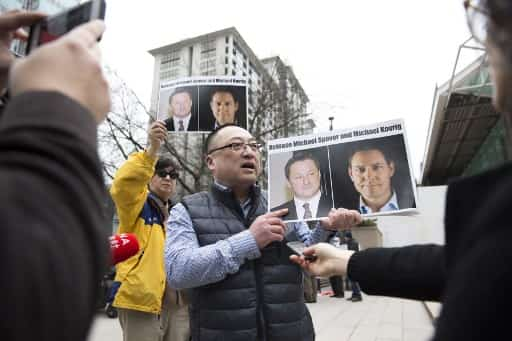 By Thomas I Likness
EBC Edmonton Bureau
EDMONTON (Eagle News) — Freeing a Huawei executive in exchange for China releasing two Canadians detained in Beijing 18 months ago would endanger Canadians who travel internationally, said Prime Minister Justin Trudeau Thursday.
"The bigger question is whether or not we want China or other countries to get the message that all they have to do to get leverage over the Canadian government is randomly arrest a couple of Canadians," said Trudeau. "That not only puts Canadians in difficulty now but puts them in difficulty and in danger in the coming years."
Ex-diplomat Michael Kovrig, an ex-diplomat and businessman Michael Spavor pair were detained just days after Huawei executive Meng Wanzhou was arrested in Canada on a US warrant, in what is widely believed to have been a retaliatory move from China.
China has indicated it would be open to a deal that would free Meng in exchange for sending the two Canadians home.
Trudeau said his government will continue to work hard to get China to release the two men but said  there is a much larger issue at play here.
"It is not just the two Michaels here, it is every Canadian who travels to China or overseas," said Trudeau. "If the Chinese government concludes from this exchange and this interaction that it is an effective way to gain leverage over Canadians and over the Canadian government to randomly arrest Canadians, then no Canadian will be safe."
Trudeau says he has spoken with the families of the two men and understands the difficulties and heart wrenching ordeal they are going through.
"I have met with a number of family members and I feel deeply for, not just the two Michaels who are in a very difficult situation, but their families who have endure a year and a half of difficulties with this arbitrary detention by Chinese authorities," he said.
(Eagle News Service)