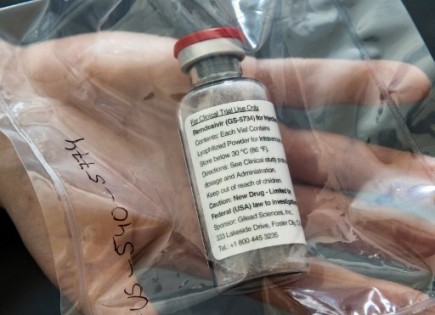 By Thomas I. Likness
EBC Edmonton Bureau
EDMONTON (Eagle News) — The fear of side effects would prompt nearly one-third of Canadians surveyed to delay getting a COVID-19 vaccination when it becomes available, according to a new Angus Reid Institute survey.
The survey found 46% would get a vaccination as soon as one became available but 32% said they would wait first, with concerns about side effects being the main reason for their delay.
Other findings found that three-quarters of Canadians thought that a coronavirus vaccine should be mandatory in extended care homes and for healthcare workers, while 63% say schools should require pupils to be immunized.
Canadians do not appear to be optimistic about a vaccine being available anytime soon. Only 7% said there will be one before 2020 ends. Sixty-two percent believed a vaccine will be developed sometime next year. Four percent doubted one will ever be developed.
As far as life getting back to normal, 75% of those asked didn't think that would happen until people are vaccinated. This drops to 59% among rural residents but rises to 77% among urbanites.
The Angus Reid Institute conducted an online survey from July 23 – 24, 2020 among a representative randomized sample of 1,519 Canadian adults who are members of Angus Reid Forum. For comparison purposes only, a probability sample of this size would carry a margin of error of +/- 2.5 percentage points, 19 times out of 20. Discrepancies in or between totals are due to rounding. The survey was self-commissioned and paid for by ARI.

(Eagle News Service)