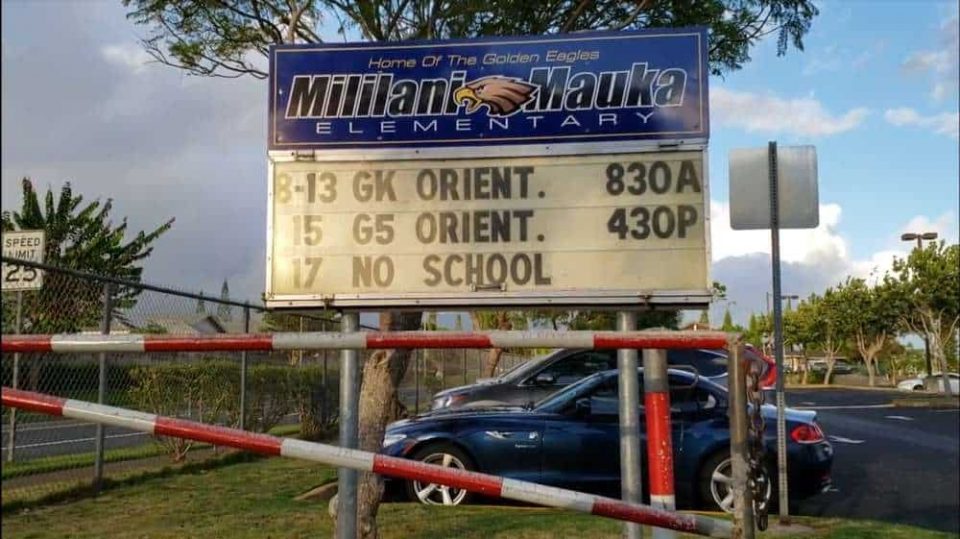 By Alfred Acenas
EBC Hawaii Bureau
HONOLULU (Eagle News) – The State Government of Hawaii, the Board of Education (BOE) and the Hawaii State Teachers Association (HSTA) developed a memorandum of understanding (MOU) on Sunday, June 28, in order to allow continuity of education during the 2020-2021 school year with certain contract modifications while assuring the safety of educators and students.
The MOU aims to guarantee teachers' and HSTA representatives' involvement in collaboration with the State to improve school operations during the new academic year while still in the middle of the COVID-19 pandemic. The MOU will also be treated as a supplemental to the master agreement and applies to all bargaining unit employees, including public and charter school teachers.
Throughout the negotiations last week, HSTA focused on securing the best possible language for its members. The association referenced recent surveys from its members, coupled with the latest guidance from the U.S. Centers for Disease Control and Prevention (CDC), the BOE's June 18 resolution regarding reopening of schools, as well as guidance from resources such as the National Education Association (NEA) and the Hawaii Department of Health (DOH).
Priorities for the HSTA include looking to health expertise for the safest practices, providing educator voice in making decisions, assuring protections and advocating for equity of treatment and resources for its members.
The MOU calls for proper cleaning and disinfecting, cleaning and hygiene supplies, personal protective equipment (PPE) and guaranteed reimbursement if supplies are not available and teachers have to purchase.
The state government initially did not agree with all of the demands and was still unwilling to agree to any blanket guarantee of telework or to provide child care for public school teachers whose children are impacted by hybrid schedules. In addition, the State was unwilling to agree to negotiate on mandates for specific classroom configurations, health and safety processes and procedures, or a 100-percent mask rule with no exceptions.
(Eagle News Service)