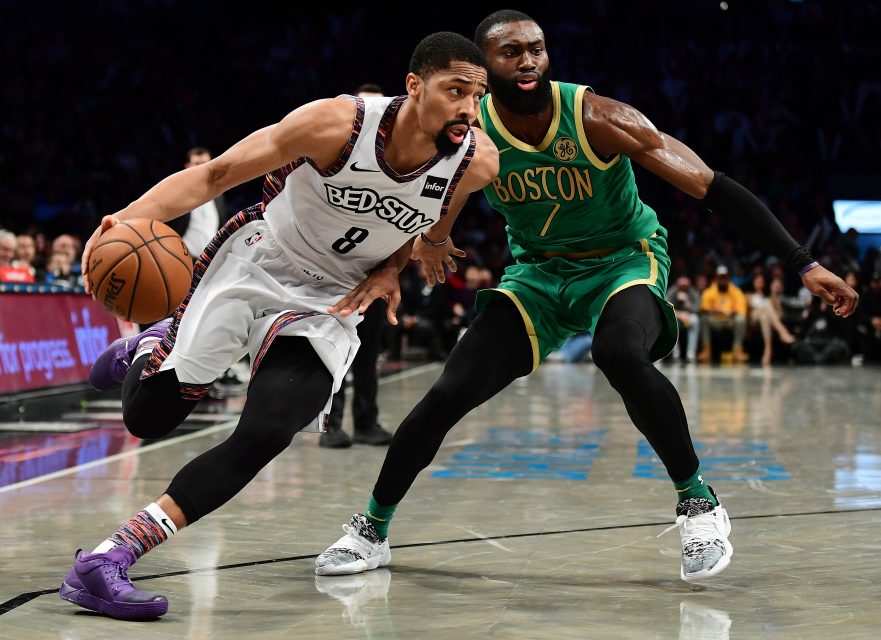 By Tennie Sumague
EBC New York Bureau
NEW YORK (Eagle News) – With Kyrie Irving sidelined, Spencer Dinwiddie shined once again in his absence, scoring 32 points, complemented with a season-high-tying 11 assists as the Brooklyn Nets beat the Boston Celtics 112-107 Friday afternoon.
Brooklyn led most of the way, jumped to an early 14-point lead in the first quarter and stayed ahead 58-55 at halftime. Brooklyn then surged to a 16-4 run in the third and held off a late run by Boston in the fourth to earn their fifth win in their last six games.
The Nets shot 46.2 percent from the field, made 17 three-pointers and won their third-straight game against the Celtics at Barclays Center.
"I thought physically we were really, really good. I think that's what kept us in the game or getting the lead, I think it was our physical presence," said Nets Head Coach Kenny Atkinson. "I thought from the tip, we were ready, and we sustained it too. They came on real strong at the end. Obviously, they went super small, but they're still strong, fast and have really good athletes."
The Nets are 6-2 without Irving, who missed his eighth straight game due to a right shoulder infringement. Dinwiddie has stepped in beautifully from the bench to the starting position, earning him the NBA's Eastern Conference Player of the Week averaging 25.3 points, 3.5 rebounds, 6.8 assists and 1.3 steals in 33.3 minutes per game.
"The role is completely different, so obviously, there is a change there," said Dinwiddie. "My approach to the game is very similar either way. It's whatever the team needs to win and then the role kind of dictates what that is. Sometimes it will be defense, sometimes it will be offense. Today, they wanted me to be really aggressive guarding Kemba trying to deny him the ball and so that actually spurred a couple of the first buckets. It wasn't even me having a particular offensive game plan or something like that."
After exploding for 39 points Wednesday night at TD Garden, Kemba Walker was held to 17 points on 6-for-19 shooting. Jayson Tatum led the Celtics with 26 points.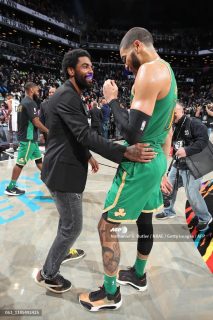 "That start of the game really hurt us. I thought Brooklyn was more ready probably than we were and they really punched us in the mouth," Boston Head Coach Brad Stevens said. "They scored 22 points in the first six minutes. Any day that you let a team get going like that it's probably going to be a long day. Brooklyn did a great job, played really well, played really hard, played with a lot of purpose and deserved to win. Our guys stayed in it and tried to give the effort to get back but we dug ourselves too big of a hole."
Irving embraced his former Celtics teammates after the game. Missing his first return to TD Garden since signing with the Nets this past offseason, Boston fans showed no love for Irving, plastering posters outside the arena that read "coward" and taunted "Kyrie sucks" each time the Nets touched the ball. Irving posted a lengthy response to the heckling in his Instagram and Nets fans answered Celtics fans by chanting, "Kyrie's better" when Walker went on the free throw line.
Irving will sit out the Nets home game against the Miami Heat on Sunday as Atkinson addressed the media on the status of his injury.
"He started on court work, which is a real positive sign for us. He will be out for Miami and then we will see how it progresses. The fact that he started on court work is good news for us."
(Eagle News Service)