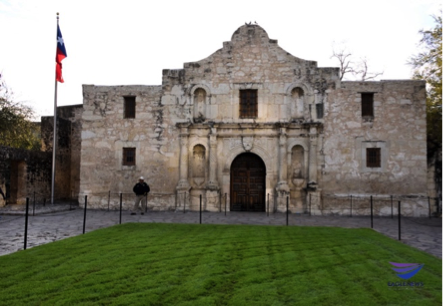 By Emilio Valerio
EBC New York Bureau
SAN ANTONIO (Eagle News) — The Alamo, a national park in San Antonio, Texas, is one of the most visited sites in the state. Now designated by UNESCO as a World Heritage Site, it was originally established by Franciscan missionaries and known as Mission San Antonio de Valero. Legend says that in the early 19th century while stationed in this abandoned chapel, Spanish soldiers were the first to refer to it as "El Alamo" in honor of their hometown Alamo de Parras in Mexico.
One of the famous battles in the war for independence from Mexico occurred at The Alamo where 200 Texan volunteers stood ground against thousands of Mexican soldiers, led by General Antonio Lopez de Santa Anna, from inside the fortified mission for 13 days from February 23 to March 6, 1836. Among the revolutionaries were James Bowie, William Travis and Davy Crockett.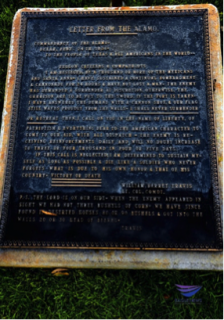 A letter addressed "To the People of Texas and All Americans in the World" was a call for aid to come to their side. The aid did not come on time, for on March 6, 1836, the Alamo fell to the Mexicans and only a number were spared to deliver a warning to other revolutionaries that they would suffer a similar fate. The Texans later made the words "Remember the Alamo" their battle cry to victory to independence.
The San Antonio Living History members currently maintain "Living History Encampment" in the Alamo shrine ground giving demonstrations to visitors of how people lived and fought during those days.
"In San Antonio, the Alamo is treated with much reverence, because it's a sacred shrine that is symbolic to Texas history. Some people to this day get emotional thinking of the Alamo," said Kenneth Peters, a San Antonio native descended from the early settlers of San Antonio. "It's an epic story of a small band of people united for a common cause that bravely faced a foe 10 times their size, but were willing to sacrifice their lives regardless."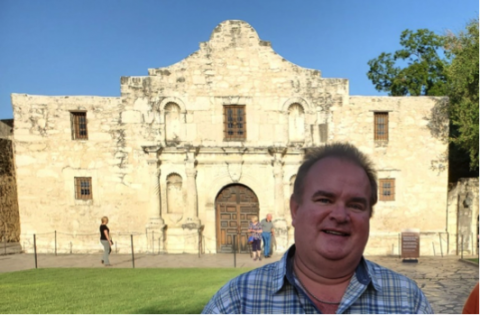 Anyone visiting the Lone Star State should also include the Alamo as part of their itinerary.
"It's a symbol of Texas' fighting independent spirit," said Peters. He continued to say, "Texas as we know it today was a result of that Battle of 1836, which sparked a chain of events. Anyone visiting San Antonio shouldn't miss the Alamo. It's really the cradle of Texas history."
To this day, the Alamo remains a symbol of courage in the face of overwhelming odds.
(Written with contributions from Jane Kathleen Gregorio, EBC Texas Bureau, Eagle News Service)