(AFP) – US Treasury Secretary Janet Yellen said Monday it is too early to gauge the economic impact from an ongoing, historic strike at three top car manufacturers.
"It's premature to be making forecasts about what it means for the economy," she said in an interview on CNBC, adding that this depends on how long the strike lasts and who is affected by it.
Her comments came as the "Big Three" automakers — General Motors, Ford and Stellantis — were hit Friday by a limited strike after a failed push to produce an agreement with the United Auto Workers union.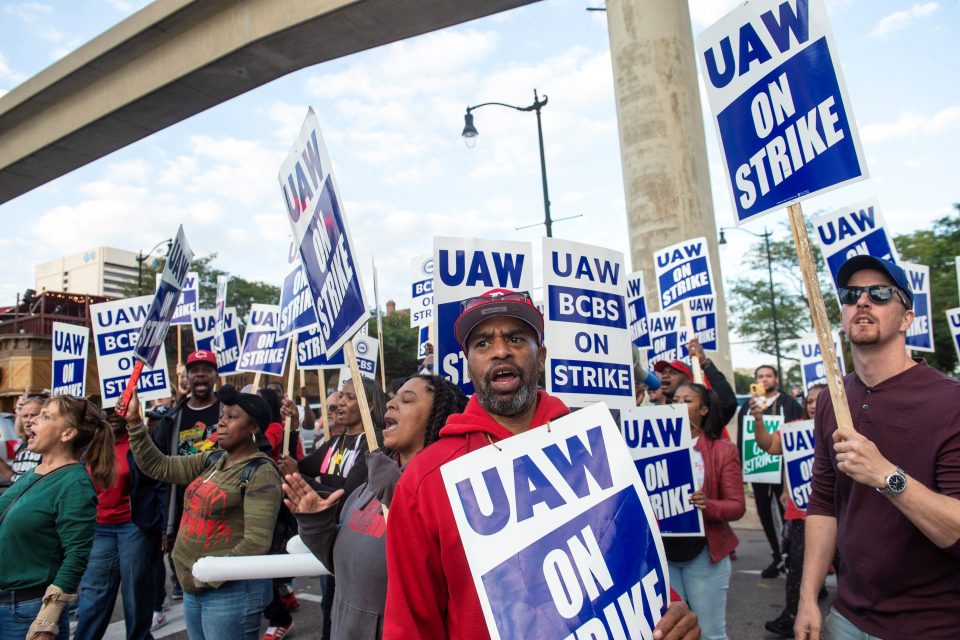 The UAW is calling for better conditions across the board for workers, including a 40 percent pay raise over the next four-year contract.
The group's chief warned Sunday that the strike could expand if companies do not raise their wage offers in current negotiations.
"We want to see the two sides come to a win-win agreement," Yellen said on Monday.
"President (Joe) Biden has made clear he expects them to work hard to negotiate 24/7 to get to a solution. And so we're hoping that that will happen soon," she added.
Asked about the US economy after multiple Federal Reserve interest rate hikes, Yellen said: "I don't see any signs that the economy is at risk of a downturn."
She noted that the United States continues to have a healthy labor market while consumer spending remains "quite robust" — all while inflation is cooling.
Officials are also monitoring gasoline prices after a surge in August, Yellen said, noting that the expectation is for energy prices to stabilize.
On concerns of a looming US government shutdown at the end of this month, Yellen stressed "there's absolutely no reason for a shutdown."
EY chief economist Gregory Daco estimated Monday that each week of a shutdown will cost the US economy $6 billion, weighing on fourth quarter growth.
Yellen said: "The Senate Republicans, the Democrats in both the House and Senate, stand ready to enact appropriations bills that are consistent with the bipartisan agreement that was reached to lift the debt ceiling."
"We want Congress to do its work of funding the government and keeping it open," she added.
© Agence France-Presse