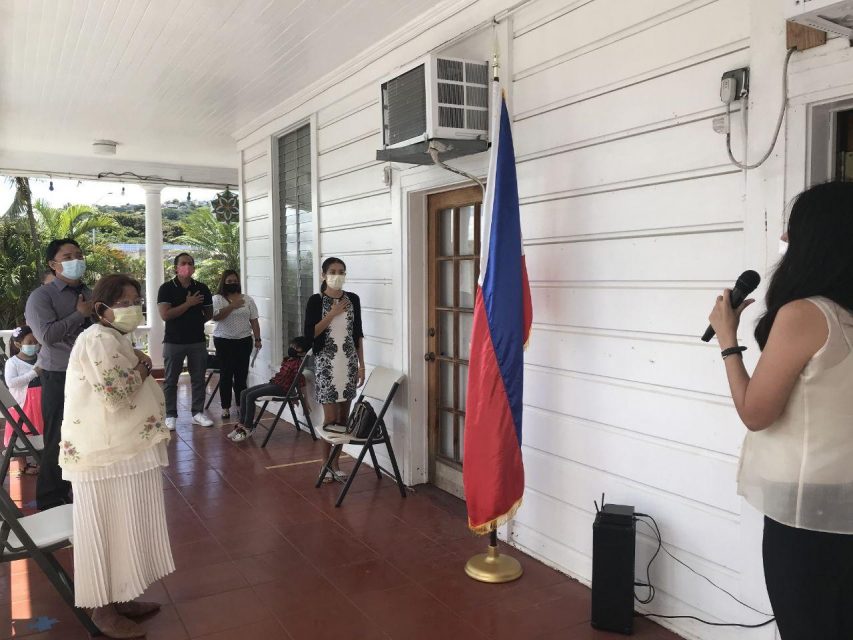 By Alfred Acenas
EBC Hawaii Bureau
HONOLULU (Eagle News Service) – Consul Grace Anne Bulos of the Philippine Consulate General Honolulu supervises visa, notarial, dual citizenship, civil registry and assistance to national sections. Under the "One-Country Team Approach," she coordinates closely with Consul General Joselito Jimeno, as well as other colleagues in the consulate, so as to provide timely and efficient services to the public and our other stakeholders.
The consulate has been providing limited services since May 4, after having temporarily suspended operations on March 20 in response to the growing novel coronavirus 2019 (COVID-19) outbreak in the Aloha State at the time.
"We were the first Philippine foreign service post in the United States to resume operations," Consul Bulos stated. "The reason we were able to open sooner than the others is because the COVID-19 cases in Hawaii are not that high. This is thanks to the government action, the early government action taken to help stop the pandemic."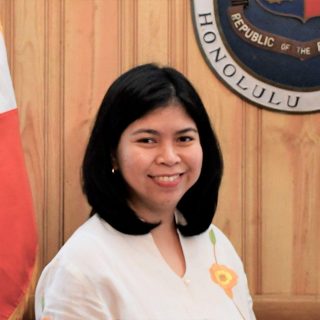 Bulos emphasized on the safety measures currently in place at the consulate compound.
"Clients who come to the consulate can expect there are certain adjustments in the way that things are being done," Bulos said. "Once a client comes to the consulate, he has to wear a mask. We have in place a 'No Mask, No Entry' and social distancing policies in place. Clients can also expect that, before they enter our premises, their body temperature will be taken. They will also be asked to sanitize their hands with alcohol and sanitizers that the consulate will provide.
"Services are offered strictly by appointment," said Bulos. "These are the services for passport application and renewal, as well as notarials."
Examples of notarials that she provided include special powers of attorney, as well as notarization of deed of sale, deed of donations, and other documents.
Bulos continued, "Our visa services are not open at the moment because there are still travel restrictions." She added that processing civil registrations, which include reports of birth, marriage, or death, are all done by mail for the time being.
"As for dual citizenship, we are not accepting new applications at the moment since we had to close the consulate since March and April," Bulos said. "We are still attending to those who have had previously-scheduled oath-taking. Hopefully, when all the backlog has been attended to, we can accept new applications for dual citizenship in June."
For Filipinos having passport-related issues, Bulos advised, "For those whose passports have already expired, they can apply for a travel document for emergency travel to the Philippines. A travel document will allow an individual for a one-way, most direct travel back to the Philippines. They will have to show proof of emergency travel. It's usually in cases of death in the family or a medical emergency. We would require them to present a medical certificate or a death certificate. On the other hand, for those whose passports are still valid, the consulate can issue to them an extension. That will extend the validity of their passport for another year."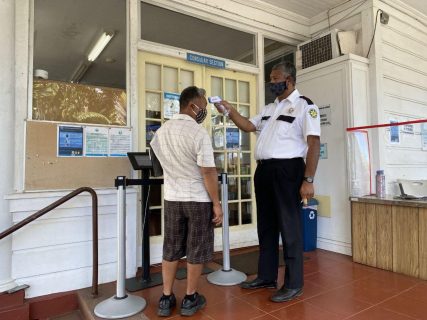 Finally, Bulos expressed some optimism and pride for the Filipino communities amidst the ongoing crisis.
"Well, the pandemic is truly a challenge for Filipinos in Hawaii and American Samoa who have remained resilient," said Bulos. "They have even found ways to volunteer and to help other people. The bayanihan spirit is very much alive."
According to the consulate, there are over 300,000 Filipinos or those of Filipino descent in the State of Hawaii and over 4,000 Filipinos in American Samoa.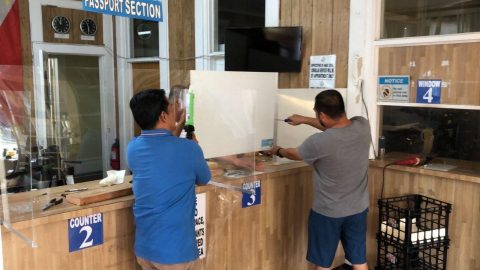 (Eagle News Service)