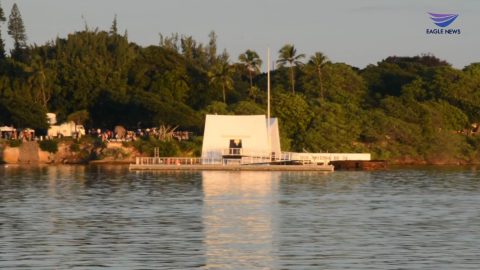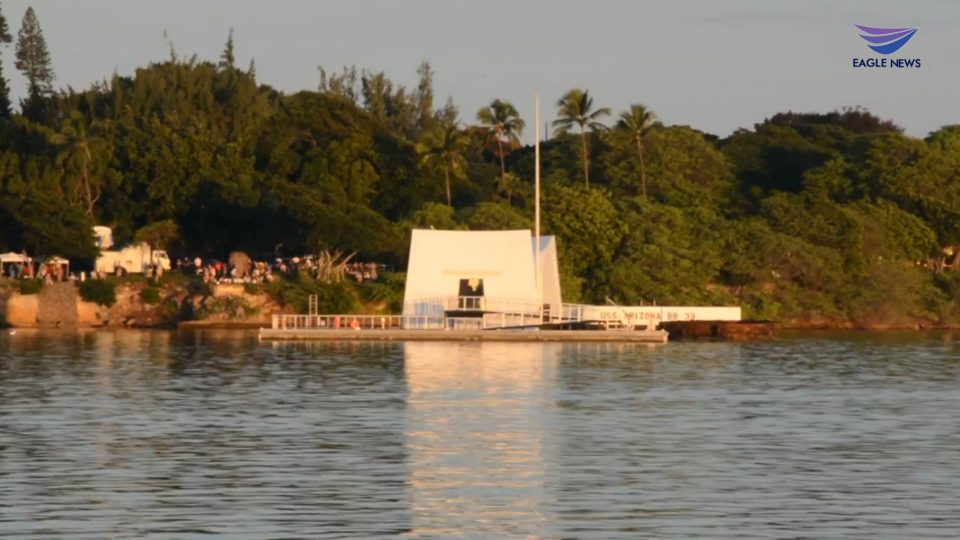 HONOLULU (Eagle News) – Hawaii's Pearl Harbor National Memorial reopened its doors on Monday, September 28, providing a limited number of programs on the USS Arizona Memorial. The 30-minute program consists of a brief orientation from National Park Service (NPS) staff and a boat ride to the memorial aboard U.S. Navy vessels.
"The National Park Service is proud to reopen access to the Pearl Harbor National Memorial Visitor Center and the USS Arizona Memorial; and offer the opportunity for the public to experience the sites and learn about the important stories associated with the attack on Pearl Harbor." said Acting Superintendent Scott Burch. "We encourage the public to visit the memorial to pay their respects to the thousands of Americans and their families who served, suffered, and sacrificed during that fateful period in world history."
Face coverings are required while transiting to and from the memorial and tours will be limited to 50 people per vessel to facilitate social distancing.
The NPS recommends to reserve tickets ahead of time using the website www.recreation.gov and to present a paper copy or digital reservation confirmation to NPS staff for validation no sooner than 30 minutes prior to their program start time.
Tickets for specific tour dates will be made available at 3 p.m. Hawaii time the day before the selected program date. A limited number of walk-in tickets will also be available but on a first-come, first-served basis.
The other Pearl Harbor historic sites, namely the USS Bowfin Submarine Museum & Park, Battleship Missouri Memorial, and Pearl Harbor Aviation Museum, remain closed to the public until further notice. Information and updates on visiting these sites can be found at www.pearlharborhistoricsites.org.
The City and County of Honolulu allowed the reopening of businesses throughout Oahu on September 24 by implementing a tiered system to reduce the spread of COVID-19 on the island while resuming some normalcy in the local economy. Currently under "Tier 1," groups of no more than five people can visit parks and beaches.
(With reports from EBC Hawaii Bureau, Eagle News Service)