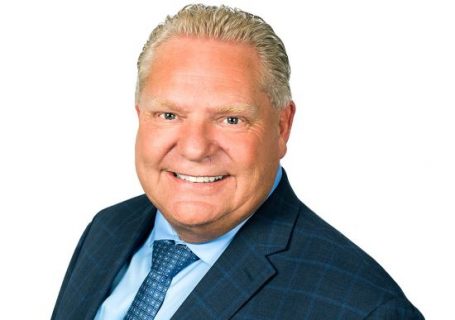 By: Thomas I. Likness
EBC News Service
(Eagle News) — A frustrated Ontario Premier Doug Ford railed against the federal government Friday for what he calls weak border measures that have allowed variants of the Covid-19 virus to come into Canada.
"We will never get ahead of this virus if we can't keep these deadly new variants out of our country," Ford warned. "We need to be more vigilant than ever because this virus is changing, it is mutating. It is becoming more deadly, it is becoming smarter, and God forbid we could one day soon face a variant that is resistant to our vaccines."
Ford says the air and land borders are under federal jurisdiction but if it were up to him, he'd be closing the door as well as shutting down Canada's busiest airport.
"I assure you if I had the power I would close down Pearson airport immediately," said Ford. "I would shut down the land crossings to only those who are absolutely essential because I would do everything in my power to stop a vaccine-resistant variant from getting into our country and bringing a fourth wave with it."
Ford told reporters 90% of the average daily cases in his province are caused by variants of concern, the same variants that fuelled the third wave.
Pleaded with other premiers for more controls
He says he pleaded with his fellow premiers on a conference call with the prime minister last night to tighten the borders.
Ford also wants mandatory pre-departure testing for people flying into Ontario from other parts of Canada and a mandatory, hotel quarantine for people coming into Canada across land borders.
He says there are two sets of rules. People arriving by air have to quarantine in a government approved hotel but people coming across land borders don't have to.
Prime Minister Justin Trudeau told a news conference Friday the topic of border controls was discussed at length at last night's conference call with the premiers.
He said Ford had asked the federal government to suspend the arrival of international students into his province.
"Because Ontario is the only province requesting this, we're happy to work more narrowly with them," Trudeau told a news conference Friday. "We will be reaching out to their officials today to formalize that request."
As far as other Ford's other suggestions about the borders, Trudeau seemed to reject them.
(Eagle News Service)