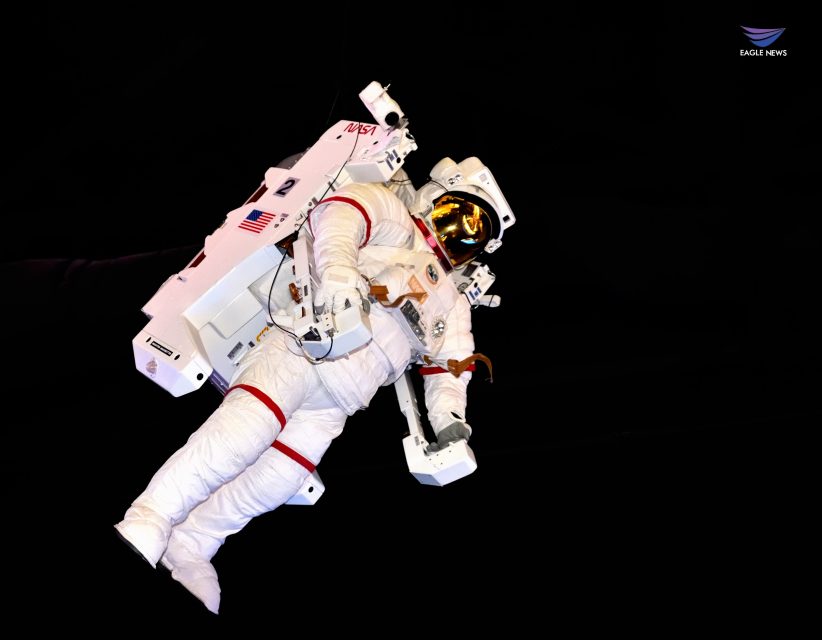 By Emilio Valerio
Eagle News Service
(Eagle News Service) — NASA has set the next spacewalk for February 2, 2023, to make further upgrades to the International Space Station's power generation system.
The first spacewalk of 2023 took place on January 20. NASA Astronaut Nicole Mann performed the spacewalk together with Koichi Wakata of the Japan Aerospace Exploration Agency during an upgrade of the ISS's power generation system.
Mann made history by being the first Native American woman from NASA to go to space. According to NASA, Mann is a member of the Wailacki of the Round Valley Indian Tribes and is a Colonel in the U.S. Marine Corps.
On October 5, 2022, as part of Expedition 68, Mann launched to the ISS as commander of NASA's SpaceX Crew-5 mission aboard the SpaceX Crew Dragon.
Other than upgrade of the power generation system, NASA listed Expedition 68's missions to include "research investigations focused on biology, Earth science, human research, physical sciences and technology development, providing the foundation for continuing human spaceflight beyond low-Earth orbit to the Moon and Mars. "
(Eagle News Service)