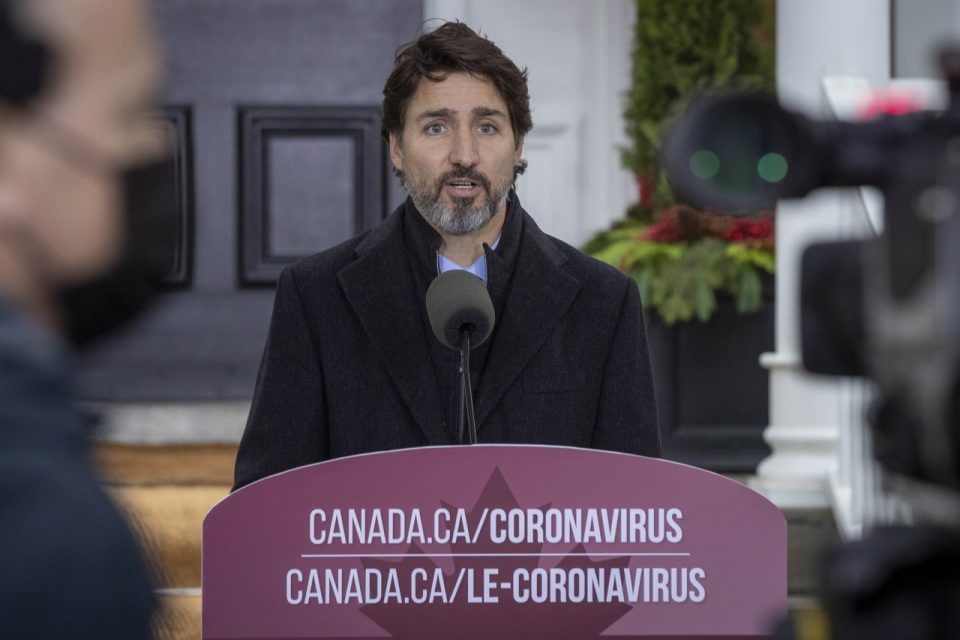 By Thomas I. Likness

Eagle News Edmonton Bureau
EDMONTON (Eagle News) — An optimistic Canadian Prime Minister Justin Trudeau told the country by next fall, the majority of Canadians should be immunized against COVID-19.
"Vaccines are on the horizon, there is light at the end of the tunnel," Trudeau said Friday. "If all goes according to plan, we should have the majority of Canadians vaccinated by next September."
"This will be the biggest immunization in the history of the country," he added. "We must reach everyone who wants a vaccine, no matter where they live," he added.
To achieve this, the government has appointed Maj.-Gen. Dany Fortin to head up the distribution efforts. Fortin lead NATO's mission in Iraq as well as Canadian troops in Afghanistan and Bosnia.
"We are setting up a national operations center through the Public Health Agency of Canada with the support of the Canadian Armed Forces to coordinate logistics and distribution of vaccines," said Trudeau. "We're working extremely hard to deliver as quickly and as safely as possible.
The government has purchased freezers for specific vaccine candidates that require cold storage.
The government could also approve a vaccine candidate in the next couple of weeks. But Trudeau hedged on when the first doses will actually be available.
With the country facing a record number of new infections, Trudeau again remained Canadians of the seriousness of the situation.
"We're in some of the toughest days of this pandemic," he said, reminding people to follow public health guidelines to reduce the spread of the virus.
(Eagle News Service)