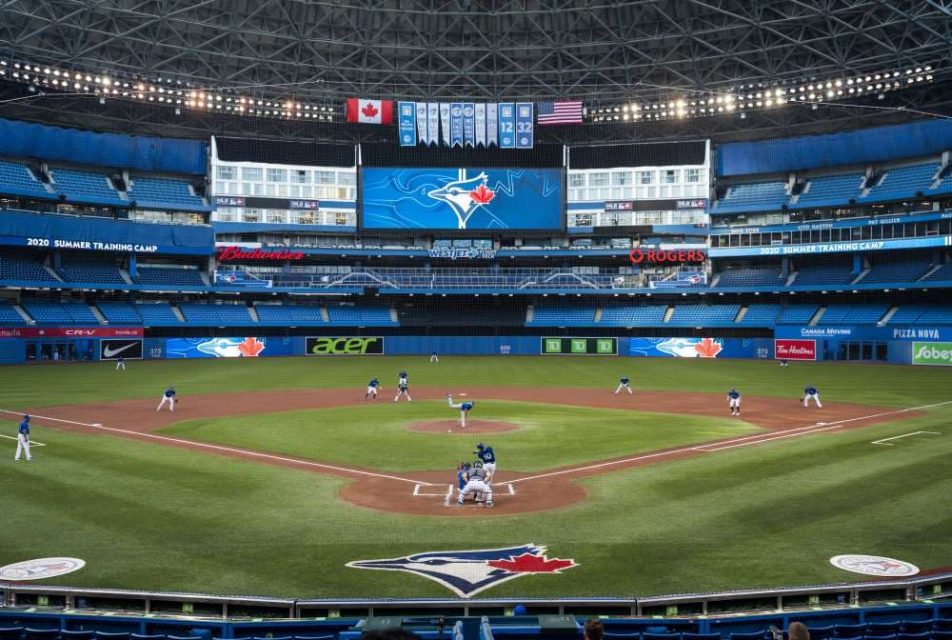 By Thomas I. Likness
EBC Edmonton Bureau
EDMONTON (Eagle News) — The Toronto Blue Jays have struck out in a bid to play games in their home stadium because of fears that frequent border crossings from the United States by players could bring in COVID-19.
The Canadian government announced Saturday it will not grant Major League Baseball players a border-crossing exemption.
"Based on the best-available public health advice, we have concluded the cross-border travel required for MLB regular season play would not adequately protect Canadians' health and safety," said Immigration Minister Marco Mendicino in a statement. "As a result, Canada will not be issuing a National Interest Exemption for the MLB's regular season at this time."
The team had been seeking federal clearance to play at home after receiving permission from the city and Ontario governments to host games in Rogers Centre.
Players and staff had been given an exemption to enter Canada for preseason training only. However, unlike preseason training, regular season games would require repeated cross-border travel of Blue Jays players and staff, as well as opponent teams into and out of Canada. Of particular concern, the Toronto Blue Jays would be required to play in locations where the risk of virus transmission remains high.
"We have shared this news with the Blue Jays organization," said Mendicino. "We remain open to considering future restart plans for the post-season should the risk of virus transmission diminish."
Mendicino added Canada has been able to flatten the curve because of the sacrifices Canadians have made.
"We understand professional sports are important to the economy and to Canadians." he said. "At the same time, our government will continue to take decisions at the border on the basis of the advice of our health experts in order to protect the health and safety of all Canadians".
Blue Jays president Mark Shapiro said the team respects the government's decision.
"Though our team will not be playing home games at Rogers Centre this summer, our players will take the field for the 2020 season with the same pride and passion representative of an entire nation," said Shapiro in a news release. "We cannot wait until the day comes that we can play in front of our fans again on Canadian soil."
The team is in the process of finalizing a home location for the 2020 season.
(Eagle News Service)