ORLEANS, France Tue Feb 11, 2014 12:34pm EST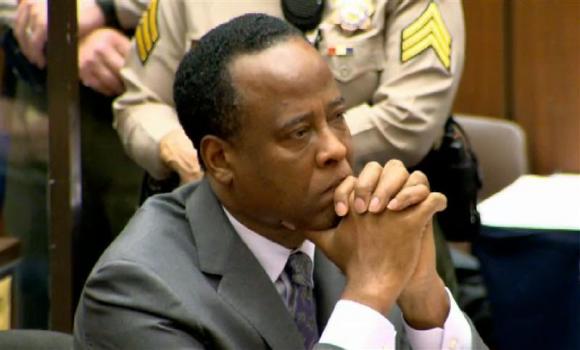 (Reuters) – A French judge ruled on Tuesday that five Michael Jackson fans who said they were distraught over his death be paid a total of one euro in "emotional damages" by the entertainer's doctor, who was convicted of involuntary manslaughter in 2011.
The court ruling in the city of Orleans capped a two-year struggle by a group of 30 French, Swiss and Belgian fans of the pop star for legal recognition of their loss.
Conrad Murray was convicted of involuntary manslaughter for his role in administering an overdose of the surgical anesthetic propofol, which killed the 50-year-old pop star in 2009.
Murray lost an appeal against his conviction last month but remains out of custody, having been released from a Los Angeles jail last October after serving two years.
"Dr. Murray was ordered to pay one 'symbolic' euro, or $1.34, and that's what we were looking for," the fans' lawyer Emmanuel Ludot said.
The judge considered medical records submitted by the fans before making the decision, Ludot said.
Ludot said the ruling would be communicated to Murray – who did not attend hearings and was not represented by a lawyer – via diplomatic courier, adding: "But the fight is not about claiming the sum of one euro."
Two of the five fans awarded the payout are French.
Under French law, plaintiffs can bring a case against another party who is neither French nor resides in France as long as they themselves are a citizen.
The fans now plan to contact Jackson's mother Katherine to request permission to visit his final resting place in Glendale, California, Ludot said.
Ludot said all parties in the proceedings, from the judges and lawyers to the French media, had found the case amusing.
"I respected the suffering of the plaintiffs, but the process wasn't easy because of all the sniggering," he added.
(Reporting by Mourad Guichard, Writing by Alexandria Sage; Editing by Gareth Jones)