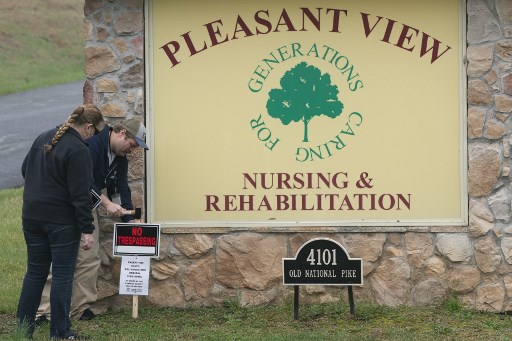 ANNAPOLIS, MD (Eagle News) — After weeks of taking actions in an effort to curb the spread of the coronavirus CODID-19, Governor Larry Hogan announced this morning that Maryland will now take more drastic measures by implementing a stay-at-home order as the number of positive cases in the state increased exponentially. According to the Governor, in this past week alone, an increase of 397 percent in positive COVID-19 cases was recorded with the number of deaths as a result of the disease tripling from five to 15 over the weekend.
"We have reached a critical turning point in the fight to stop the spread of the COVID-19 pandemic here in Maryland and in the National Capital Region which includes Washington D.C. and Virginia," said Hogan.
He described how the virus is spreading rapidly around the region by saying, "it took nearly three weeks for the National Capital Region to go from zero to 1,000 cases of COVID-19. It took just three days for the region to more than double from 1,000 to more than 2,500 cases."
He also mentioned an outbreak of the virus in the Pleasant View Nursing Home in Mt. Airy where 67 residents have tested positive with COVID-19 and 27 staff members are experiencing symptoms.
The growing number of cases as well as what the governor described as "reckless behavior" of some who ignore the state's orders, led to the governor taking stronger actions in preventing the spread of the virus.
"This morning I have signed an executive order which institutes a stay-at-home directive," Hogan said. "No Maryland resident should be leaving their home unless it is for an essential job or essential reason such as obtaining food or medicine, seeking urgent medical attention, or for other necessary purposes."
The order will be implemented starting 8 p.m. Monday, March 30, 2020.
Only essential business are to stay open but must scale down their operations, limit interactions between people and implement a work-from-home policy as much as possible.
Those who are in violation of the stay-at-home order will be charged with a misdemeanor and upon conviction is subject to up to one year jail time or a $5,000 fine or both.
"We are no longer, asking or suggesting that Marylanders stay home, we are directing them to do so," Hogan said.
(Eagle News Service)