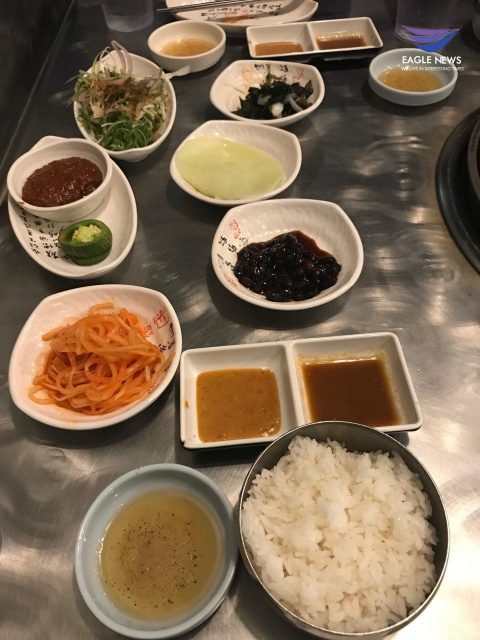 By Chay Masagca
EBC Washington, DC Bureau
WALDORF, Md. (Eagle News) – "People are willing to try new things, more and more. There is the growing popularity of Korean food in American culture. In Charles County, they are more welcoming of this type of ethnic food. The ones coming in the door are now more comfortable with the food," said Hannah Mccuen, owner of 'Spoon's BBQ' in La Plata, Maryland which opened to business in 2016.
Strong flavors aside, one fine point of Korean cuisine is its representation of a healthy meal. The ubiquitous vegetables served in varied form and color and the array of fermented side dishes or banchan that largely fill up a Korean spread help address some health issues. And cooking atop the hot metal grill at the center of the table are thinly sliced beef or pork soaked in flavors of sesame oil, soy sauce and garlic, to blend with the short-grain, white and sticky rice. This typical Korean meal has found its way onto the American table.
But not everyone adapts quite easily to the Korean palate. The uninitiated may find these Asian flavors too strong for their taste. Bonchon, a restaurant that offers Asian fusion cuisine is famous for their soy garlic wings. This recipe using America's staple of chicken wings fried Korean style continues to draw the crowd into its different locations.
"The fusion of Asian, especially Korean food, with American dishes such as chicken wings resulted in an increased number of customers," said Noel Denzio, assistant manager of Bonchon's Waldorf location.
Bonchon is not the only restaurant though that has found success in Asian fusion. Spoon's BBQ serves Korean tacos where jalapenos and kimchi, Korea's famous side dish, are thrown into the mix to create a fusion with Korean taste.
Traditionally, preliminaries are called for in a Korean table. Ssam is the use of a wide leaf of lettuce or cabbage to wrap condiments, side dishes, meat and rice. The roll is then dipped in different sauces. This may seem like a bit more work for some who are used to just receiving dishes ready to eat, but to those who love the exotic flavors the extra work in putting together the Ssam is worth it.
When eating Korean food, it's not unusual for the diner to have to put in some work before eating the dish. Korean barbecue is a perfect example.
"I love the idea of grilling your food in front of you, Korean style," said Riza Flores of Waldorf, who frequents Korean buffets with her family. "There is a wide selection of small side dishes that complement the meat served all throughout your lunch or dinner. Your options of sauce and seasoning for meat are endless, whether spicy, sweet, salty or tangy."
Korean cuisine is now taking its place alongside the more popular Thai, Japanese and Chinese dishes that have already been familiar to American taste buds. Its influence on non-Korean's diet is more evident today than before. More people of diverse cultures turn to, perhaps, the more familiar Korean barbecue, and then to its more complicated accompaniments as they develop a bolder and more adventurous palate.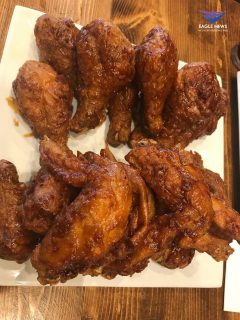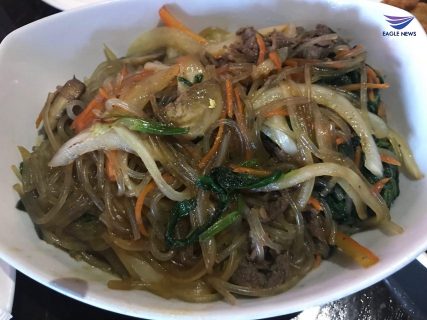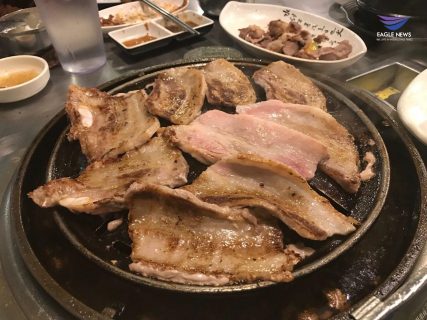 (Eagle News Service)