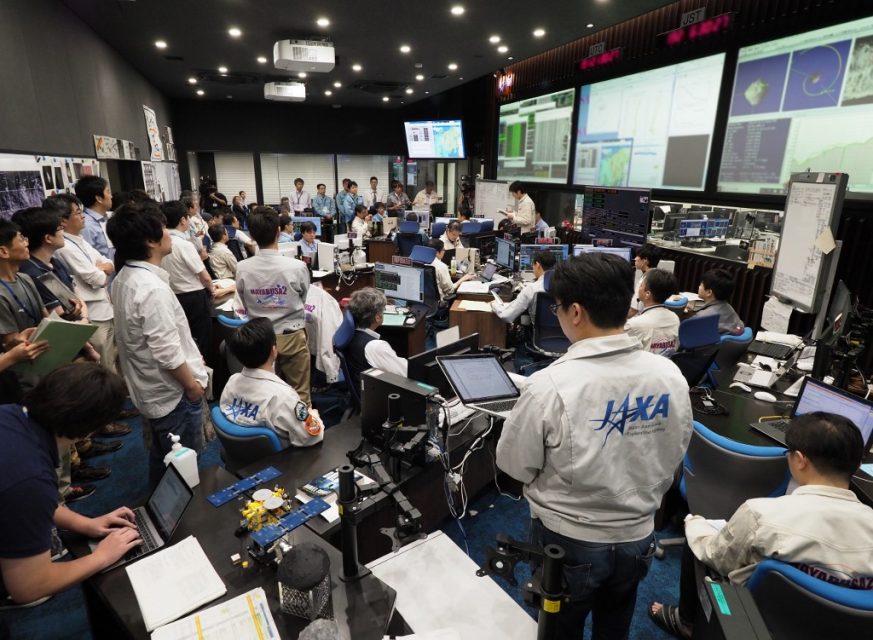 TOKYO, Japan (AFP) — Japan's Hayabusa2 probe touched down on a distant asteroid on Thursday, the country's space agency said, on a mission to collect samples that could shed light on the history of the solar system.
"The control room received Doppler data showing that the probe appears to have touched down successfully," Japan Aerospace Exploration Agency spokesman Takayuki Tomobe told AFP.
"But Doppler only shows the speed and altitude so we will need definitive confirmation," he added. Additional data readings are expected later in the day.
© Agence France-Presse