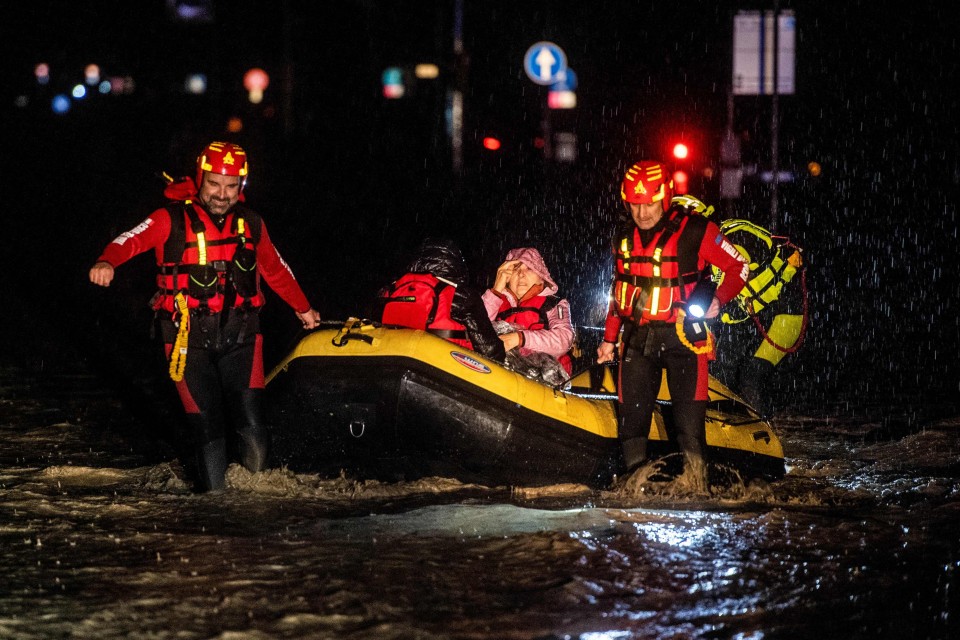 CESENA, Italy, May 17, 2023 (AFP) – Floods caused by heavy rains in Italy's northern Emilia Romagna region have killed two people, authorities said on Wednesday, as local mayors warned residents they were still in danger.
"At the moment there are two dead… the emergency is still underway," the region said in a statement, after desperate efforts overnight to save children and the elderly from rising waters.
The victims were a man in Forli, near Bologna, and one in Cesena, whose wife was also missing, the region said.
A third victim was found Wednesday on a beach in Cesenatico, according to media reports.
The civil protection agency said 14 rivers had broken their banks across the region between Tuesday and Wednesday, and 23 towns were flooded.
It urged "maximum caution" on Twitter, as mayors warned people to stay on high ground.
"About 5,000 people have been evacuated, but that number might rise," Civil Protection Minister Nello Musumeci told Radio 24.
Photographs showed streets transformed into rivers, and firemen moving people to safety in rubber dinghies.
"We absolutely must not lower our guards," Cesena mayor Enzo Lattuca said on Facebook.
Residents "must not under any account go into basements or cellars, and stay out of ground floors if possible", he said.
Italian Prime Minister Giorgia Meloni on Tuesday tweeted her support for those affected and said the government was "ready to intervene with the necessary aid".