By Alfred Acenas
EBC Hawaii-Pacific Bureau
HONOLULU (Eagle News) – Over a dozen representatives from government, faith-based groups, schools, and other organizations participated in a Virtual Gratitude Prayer Rally, hosted by the State Government of Hawaii in commemoration of the 20th anniversary of the tragic events of September 11, 2001.
Each delegate took turns in rendering messages of reflection, hope, and encouragement, while several individuals each rendered musical and cultural numbers.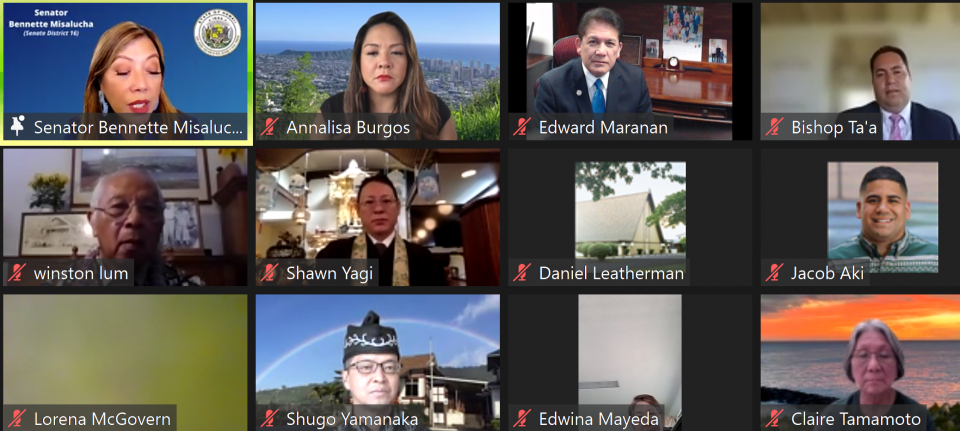 Among the delegates was the Iglesia Ni Cristo (Church of Christ), with Brother Ed Maranan, a minister from the Church's U.S. West Office in San Francisco, serving on behalf of the Iglesia Ni Cristo's Executive Minister Brother Eduardo V. Manalo.
Virtually accompanying Brother Maranan from another site were ministers from the District of Hawaii-Pacific led by Brother Noel C. Cartitavo.
Below is an excerpt of Brother Maranan's message to the other participants and the virtual audience:
"It is only fitting, especially on this day as we celebrate Patriot Day and commemorate the 20th year remembrance of 9/11, that we pause and reflect upon the cherished liberties we have as a free people.  One of those cherished liberties is the freedom to exercise religious truths according to one's spiritual conviction.
"It is to that end that we honor our fallen heroes.  We salute the dedicated men and women that currently serve in the different branches of the United States military, for their sacrifice and for all the things that they do in preserving the privileges we enjoy, even our way of life.
"So especially today, on this patriotic and significant occasion, we pray for all those in positions of leadership and government.  We pray for all of our service men and women in uniform.  And we pray for their health, for their safety.  We pray for their families.
"If there would be among them who are serving in their assignments far away from their loved ones, we pray that, one day, the time will come when they will be able to come home safe and sound, and join their families once again.
"We are honored to say, quite humbly, that through the grace of God, this Church and our brethren all over the world in over 158 countries and territories…  We continue to be ever ready to do what it takes to help and to bring aid to our fellow men in need, more so during these trying and challenging times."
As Brother Maranan thanked the event organizers and the audience for the opportunity to speak, he also touched upon the global Church's continuous growth and success despite the obstacles brought about by the COVID-19 pandemic.
He further highlighted that the Aloha State holds a special place in the INC's 107-year history, as the first congregation outside the Philippines was established at Ewa Beach on the Island of Oahu on July 27, 1968.
(Eagle News Service)