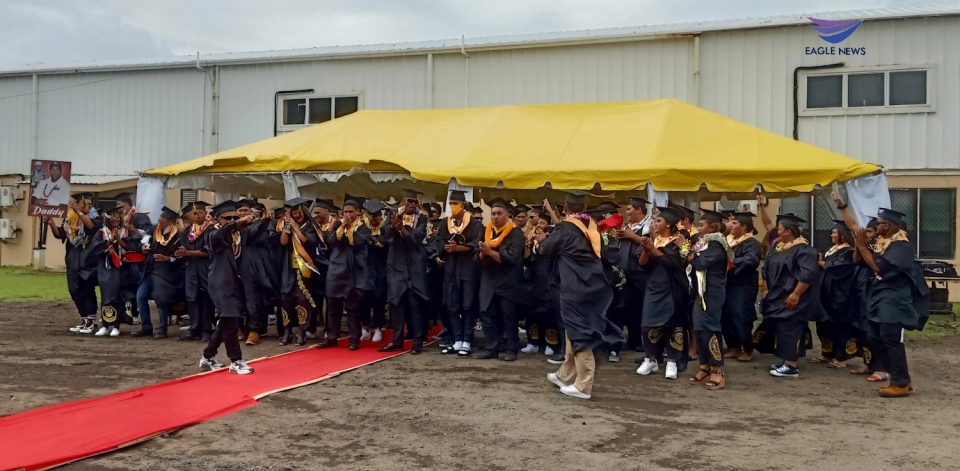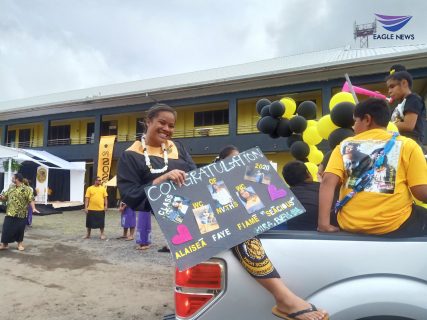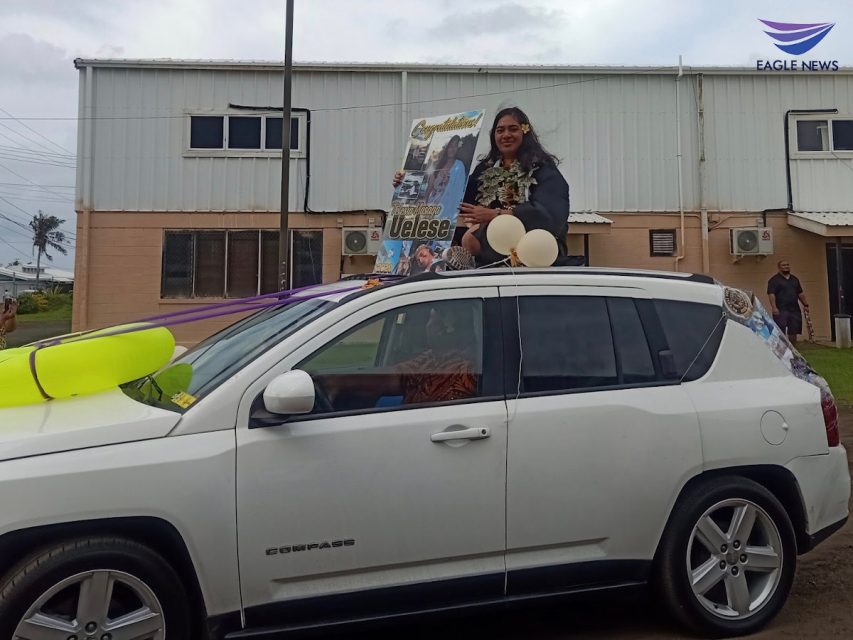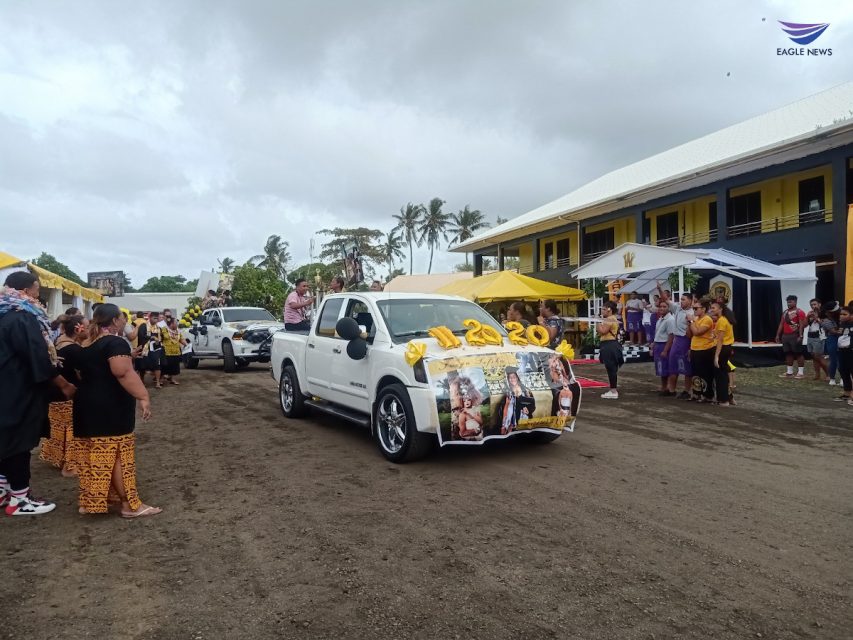 By Arianne Torres
EBC American Samoa Bureau
PAGO PAGO (Eagle News) – Dozens of seniors from Nuuuli Vocational and Technical High School, along with their families, took part in an alternative form of graduation on Tuesday, June 16.
Instead of the traditional graduation ceremony, faculty and volunteers set up a large canopy tent on campus grounds to briefly gather the graduating class to listen to some words of encouragement from Dr. Ruth Matagi-Tofiga, Director of the Territory's Department of Education.
Afterwards, families and friends picked up their respective academic achievers in vehicles adorned with colorful balloons, posters and other decorations.
Despite the Territory remaining free of COVID-19, the school and the community still took the necessary precautions to keep everyone in attendance safe and healthy during this joyous albeit brief moment.
(Eagle News Service)