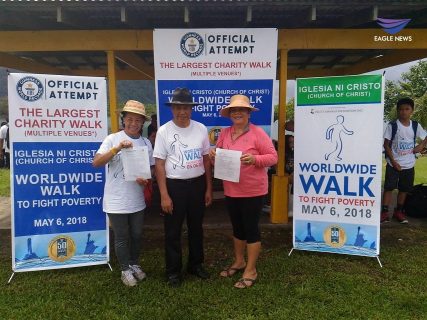 By Arianne Torres (EBC American Samoa Bureau) and Alfred Acenas (EBC Hawaii Bureau)
PAGO PAGO, American Samoa (Eagle News) – Iolani Misipeka is a counselor at the Nu'uuli Vocational Technical High School in American Samoa. Given her years as an educator, she thought she had seen and dealt with everything. But after learning that all public and private schools in the territory would be closed from March 23 to April 17 in an effort to stop the spread of the novel coronavirus (COVID19) pandemic, the resulting prolonged absence of the entire student body became a whole new experience for her.
When asked about the territorial government's decision, Misipeka replied, "I believe the closure of the school is a good thing." She believes it will help stop the spread of the disease so as to protect the school staff as well as the children.
Misipeka said her school's action plan to resume teaching this week has been set in motion. The said plan would involve, among others, preparing work packets for the students; instructing them to regularly check their social media and/or email accounts for announcements; and ensuring teachers and students keep in touch by sharing feedback on assignments and projects.
Finally, Misipeka conveyed through Eagle News a personal message to her family in Hawaii: to always "be safe, to practice good hygiene, to stay at home, and spend time with the family" while avoiding to be "out and about" unnecessarily.
American Samoa is currently under code blue, in which stringent requirements are implemented to include the banning of large gatherings, such as traditional classes at all education levels. It is the only territory or state left in the U.S. with no confirmed cases.
(Eagle News Service)