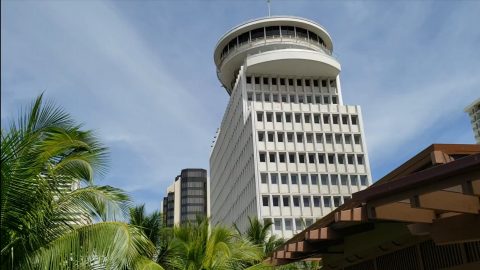 By Alfred Acenas
EBC Hawaii Bureau
HONOLULU (Eagle News) — Despite being allowed to reopen their dining-in services on June 5, some of Hawaii's restaurants like Top of Waikiki are at the point of no return.
Leighton Lau, Chief Executive Officer (CEO) of Waikiki Business Plaza where the iconic restaurant is located, announced through a statement earlier this week that the 55-year-old food establishment will not reopen. He indicated that Top of Waikiki and nearby retail shops depended greatly on the tourism industry, which had been shut down since March due to increased travel restrictions as a result of the COVID-19 outbreak in the Aloha State.
"At 100% capacity and in a good economy, a restaurant can be run profitably. But with a business that can achieve only 50% of its normal revenue, it is not financially feasible to remain open," said Lau.
The future of the revolving structure atop the Waikiki Business Plaza is yet to be determined.
Eagle News and EBC Digital Nest featured Top of Waikiki earlier this year. It offers a breathtaking 360-degree view that includes the Pacific Ocean, the Honolulu skyline, the Koolau Mountains and the sunset whenever the restaurant opens daily for dinner only.
No need to worry about motion sickness as the entire structure makes one revolution per hour. Patrons hardly sense the restaurant actually moving.
For more on EBC's feature on Top of Waikiki, visit https://youtu.be/8FCxgbMqTDE.
(Eagle News Service)