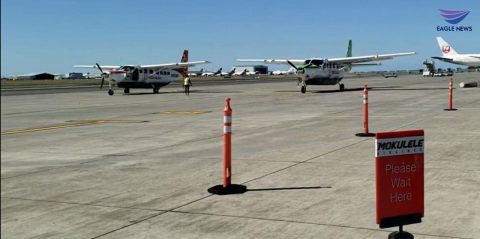 By Alfred Acenas
EBC Hawaii Bureau
HONOLULU (Eagle News) – Beginning on Monday, May 11, Mokulele Airlines is requiring all its customers to wear face coverings, including masks, bandanas, scarves or other forms of protection. These will be required during flights and when inside terminals, particularly Terminal 3, Mokulele's exclusive hub, at Honolulu's Daniel K. Inouye International Airport.
"This is in addition to the many hygienic and protective measures already in place, such as the use of medical-grade gloves and other personal protective equipment (PPE)," the airline emphasized in an online statement.
The inter-island carrier further explained that the new policy is in line with measures becoming effective alongside its parent company, Southern Airways; as well as its code-sharing partner, American Airlines.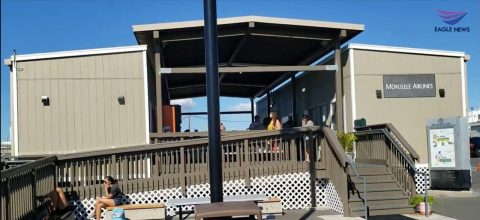 The mask-wearing requirement includes time during check-in, boarding, in-flight and deplaning.
Young children who are not able to maintain a face covering on their own are exempt from this policy, as are individuals with qualifying health issues or disabilities.
Last March, Mokulele Airlines implemented what it described as "the most customer-centric policy in the industry for flight changes" as a result of the novel coronavirus 2019 (COVID-19) outbreak. It wrote online, "With the understanding that travel between the Hawaiian islands is a matter of critical importance to the health and safety of our state's citizens, all change fees… will be suspended through May 31st on all Mokulele flights, regardless of fare class or date purchased."
"These are unprecedented times for the state, our nation and most importantly our customers and employees," said Stan Little, Chairman and CEO of Mokulele and Southern. "We intend to do everything possible, within reason, to accommodate the needs of the Hawaiian people and our team members."
Little continued, "First and foremost in this effort, is the health and safety of everyone traveling. We are redoubling our efforts to clean all surfaces between flights and to ensure that our customers travel in the safest environment possible. At Mokulele Airlines, you will never fly with more than eight other passengers and two crew, so opportunities for exposure are extremely limited. Moreover, our flights do not exceed 10,000 feet [3,048 meters] in altitude, so pressurized air is never pumped into the cabin."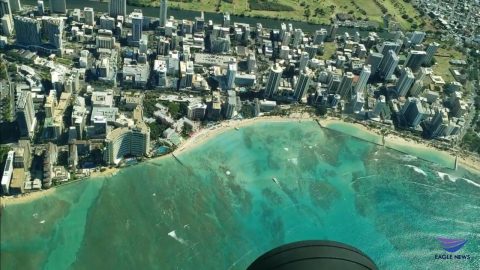 Founded in 1994 and headquartered in Kailua-Kona (Big Island), Mokulele Airlines provides Hawaii's passenger services to and from Honolulu; along with destinations in Molokai, Maui, Big Island and, more recently, several locations in the Los Angeles area.
In Native Hawaiian, the word Moku means "island" and Lele means to "leap" or "hop." Because there was no unique word for "airline" in the Hawaiian language, the word Mokulele was created when the first airplane was introduced in the state. The name produced two meanings: "airline" and "island hopper."
(Eagle News Service)