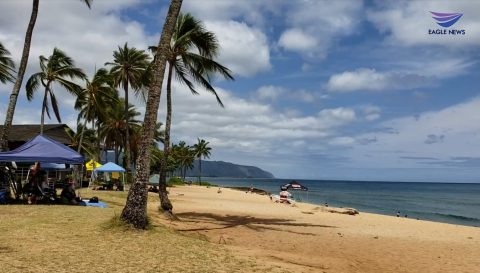 By Alfred Acenas
EBC Hawaii Bureau
HONOLULU (Eagle News) – Congressman Ed Case (Democrat representing Honolulu urban Oahu), and Congresswoman Tulsi Gabbard (Democrat representing rural Oahu and Neighbor Islands) jointly introduced on Saturday, May 30, a bill to pursue the creation of Hawaii's first-ever National Forest.
"Hawaii is the most isolated island chain and one of the most ecologically diverse places in the world," said Case. "Within our constrained borders, we have ten of the thirteen world climate zones, and ecosystems ranging from the deserts to the tropics where plants and animals that found their way to Hawaii evolved like nowhere else."
Case added, "Among our truly unique and endangered natural treasures are the only tropical rainforests of any state. Yet we are one of the very few states in our nation which has not recognized its special forest resources with a National Forest designation."
"Hawaii's forests are critical parts of our island ecosystems, home to the oldest living ancestors of this place – the flora and fauna that have so much to teach us about how to live sustainably," stated Gabbard. "Our forests protect us from run-off, recharge our aquifers, provide habitat for native species, and connect us spiritually to this 'āina. We must explore every avenue to protect them."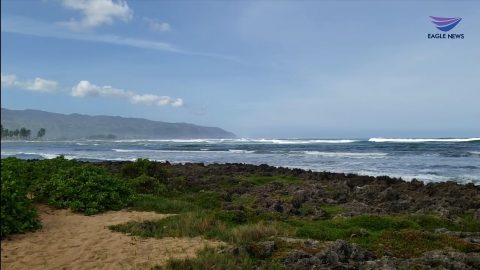 A 2014 survey identified 9,975 endemic species in Hawaii, many of which are reliant on Hawaii's fragile ecosystem to survive. However, since the onset of human arrival, the state has lost almost half of its native forest cover.
The National Forest System comprises 154 national forests, 20 national grasslands and several other federal land designations containing 193 million acres (78.1 million hectares). Its mission is to conserve land for a variety of uses to include watershed management, research, cultural site preservation, wildlife habitat management and outdoor recreation.
Case and Gabbard continued, "Our Hawaii National Forest Study Act would identify parcels of land that could later be incorporated into a National Forest that would fulfill the National Forest System's mission. It would also help inventory how best to conserve and expand Hawaii's native koa, 'ōhi'a, and sandalwood forests can be conserved and expanded to lay the groundwork for establishment of a National Forest. This designation would also assist with federal resources for management and protection."
The legislation follows a measure that the two members of the Hawaii Congressional delegation introduced in April that calls on the U.S. Department of the Interior to pursue another first for the state: the designation of a National Heritage Area.
Both members say that Oahu's Kaʻena Point, which is largely state-owned, is the perfect candidate for Hawaii's first National Heritage Area, given its truly unique cultural, historic and environmental heritage and qualities. From designation of the first National Heritage Area in 1984, there are now 55 across the U.S. but none in Hawaii.
(Eagle News Service)