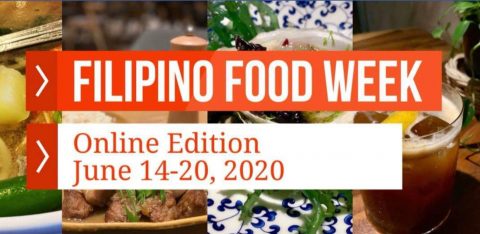 By Alfred Acenas
EBC Hawaii Bureau
HONOLULU (Eagle News) – With the onset of the novel coronavirus 2019 (COVID-19) pandemic, the Philippine Consulate General Honolulu has decided to hold off the restaurant version of Filipino Food Week and instead take its culinary promotion online.
Filipino Food Week is a week-long annual event where selected restaurants throughout Hawaii take part by featuring at least one Filipino dish for the duration of the event.
Last year, various restaurants participated, including non-Filipino establishments that specialize in fine dining, Asian fusion, traditional Hawaiian, and other cuisines.
From June 14 to June 20, various content about Filipino culture and cuisine will be uploaded onto the Facebook, Instagram, and YouTube pages of Filipino Food Week Hawaii. Each day of the week will feature a theme.
Day 1 (Sunday, June 14). Viewers will be introduced to Filipino cuisine and how it has evolved in Hawaii. The various ingredients used in making Filipino food will also be shared to equip viewers with information about the basic things they need to buy in order for them to start making Filipino dishes.
Day 2 (Monday, June 15). The theme will be "Family Gatherings and Fiestas." Filipinos love to eat together and the Monday segment will showcase how we create communal meals that can be shared by many.
Day 3 (Tuesday, June 16). Viewers can watch cooking tutorials from Maui-based chefs.
Day 4 (Wednesday, June 17). The feature will be the long-standing linkages between the Philippines and Big Island, where many of the first Filipino sugar plantation workers lived. As both Hawaii and the Philippines share the tradition of coffee farming, viewers will be treated with an online coffee tasting of beans sourced from the Philippines. Tasting notes will be provided by a coffee connoisseur from the Big Island.
Day 5 (Thursday, June 18). Oahu-based chefs and homecooks will have the opportunity to showcase their special Filipino recipes.
Day 6 (Friday, June 19). The theme is all about winding down as various establishments will share their specialties inspired by flavors of the Philippines.
Day 7 (Saturday, June 20). Filipino Food Week will delve on passing culinary traditions to the next generation and celebrating the bright future of Filipino cuisine in Hawaii.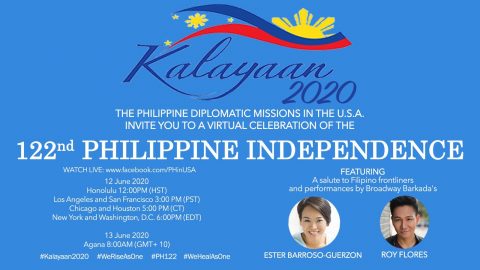 The Online Edition of Filipino Food Week is presented by the Philippine Consulate General in Honolulu, in partnership with the Philippine Embassy and Consulates in the U.S., the Philippine Trade and Investment Center, Philippine Tourism Board and the Philippine Agriculture Office in Washington D.C.
By organizing the Filipino Food Week, the Consulate hopes to generate more awareness and interest among locals and restaurants to try Filipino food, learn more about the culture and heritage of the Philippines, and celebrate the diversity that makes Hawaii special.
(Eagle News Service)