HONOLULU (Eagle News) – A total of 842,927 visitors came to the Hawaiian Islands in June 2022, representing an 89-percent recovery from June 2019, according to the state's Department of Business, Economic Development, and Tourism (DBEDT).
Though the recovery rate in June was lower than the previous two months, the visitor count in June was the second best since January 2020.
"We continue to be optimistic in the recovery of the visitor industry for the prosperity of our communities and businesses; but know that with the reach of the Omircron's new variant, the visitor industry's healthy return can easily be impacted," said DBEDT Director Mike McCartney. "Continuing to practice COVID safe health habits is foremost in keeping Hawaii economically robust."
Through the first half of 2022, total visitor spending was $9.23 billion, up 4.2% from $8.86 billion in the first half of 2019. By the same token however, only 4,431,332 visitors arrived in the first half of 2022, which was a decrease compared to the first half of 2019 at 5,171,182 (-14.3%).
Visitors also spent $1.83 billion in the state in June 2022, an increase of 12.3% compared to the $1.63 billion reported for June 2019.
Hawaii Tourism Authority (HTA) president and chief executive officer John De Fries attributed the spending uptick from travelers coming from the US West and East Coasts, as well as Canada.
"This significant shift indicates our current visitors are spending substantially more on their Hawaii trip, counter to the misperception that we are seeing a lower-spending, budget traveler," said De Fries. "Even with these higher-spending visitors, we must continue our efforts in destination management to ensure the balance of economic benefits with environmental and community well-being."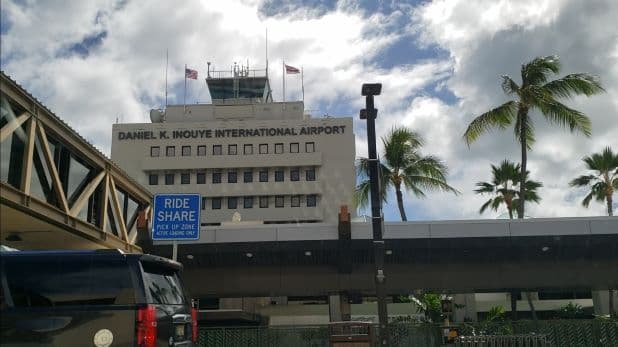 Honolulu restaurants to be allowed to resume outdoor, sidewalk dining services
In a move to support businesses toward economic recovery, Mayor Rick Blangiardi recently signed a bill that will once again allow local restaurants to provide outdoor and sidewalk dining options.
"We all like to eat outside, whether we are talking about picnics at the beach or barbecues in our backyard, and now, we can do it with our favorite restaurants," said Mayor Blangiardi. "On top of that, this is really good for the restaurant business as well."
The City's Department of Transportation Services (DTS) will implement the outdoor dining services pilot program and issue permits to applicants. The program itself will last for at least two years.
(By Alfred Acenas, Eagle News Service, Eagle News Service)