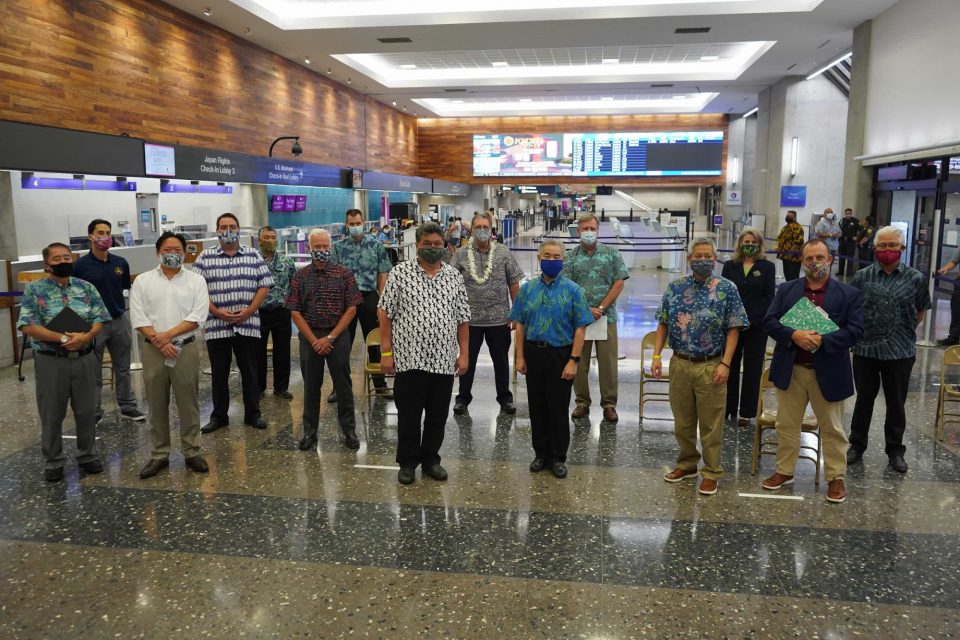 By Alfred Acenas
EBC Hawaii Bureau
HONOLULU (Eagle News) – Governor David Ige announced on Wednesday, June 24, that all travelers arriving in Hawaii from out-of-state will be required to get a valid COVID-19 test prior to their arrival, and to show proof of a negative test result to avoid the 14-day quarantine. The pre-travel testing program will begin on August 1.
Out-of-state travelers arriving in Hawaii must get a Polymerase chain reaction (PCR) test prior to arrival from any testing location approved by the Hawaii State Department of Health (DOH).
Evidence of a negative test result must be provided upon arrival in Hawaii. Without this, passengers arriving from out-of-state will be subject to the 14-day quarantine. No testing will be provided upon arrival at the airport.
The DOH is still in the process of developing this program but anticipates requiring a federal government-approved PCR test from a certified laboratory. Travelers will be required to provide printed or emailed pre-test certification as evidence of a negative test result. Travelers will be responsible for the cost of the pre-travel test.
Temperature checks will continue at airports across the state. Anyone with a temperature higher than 100.4 degrees Fahrenheit (38 degrees Celsius) or who is experiencing other symptoms will be required to undergo a secondary screening at the airport with trained healthcare staff.
In addition, travelers will be required to fill out the State Travel and Health form.
"The health of our community remains our primary focus. This multi-layered pre-travel testing and screening process allows travelers an alternative to the 14-day travel quarantine in a way that protects the health and safety of our kama'āina [local residents] and visitors," said Ige. "Now is the time to work together to ensure that our local businesses can safely reopen to incoming travelers."
Lieutenant Governor Josh Green emphasized the importance of procedures like this.
"Asking passengers to get a negative COVID-19 test prior to travel is one more tool in our layered screening process that will help keep Hawai'i safe. As we navigate this pandemic, any way we can minimize risk while bringing some normalcy to our daily lives is the right path forward," said Green. "I appreciate the incredible work of the partners involved in this process, and special thanks to the people of Hawaii who have shown their aloha, patience and resilience throughout this challenging time."
(Eagle News Service)