By Alfred Acenas
Eagle News Service
HONOLULU (Eagle News) – Effective March 26, Hawaii-bound domestic passengers will no longer be required to show proof of a COVID-19 vaccination or a pre-travel negative test result. Also, they will not have to create a Safe Travels online account or provide traveler information and trip details.
"We started the Safe Travels program to protect the health, lives, and livelihoods of the people of Hawaiʻi," said Governor David Ige. "Right now, we are seeing lower case counts, and hospitalizations are coming down."
International passengers, however, will continue to follow current requirements enforced by the federal government.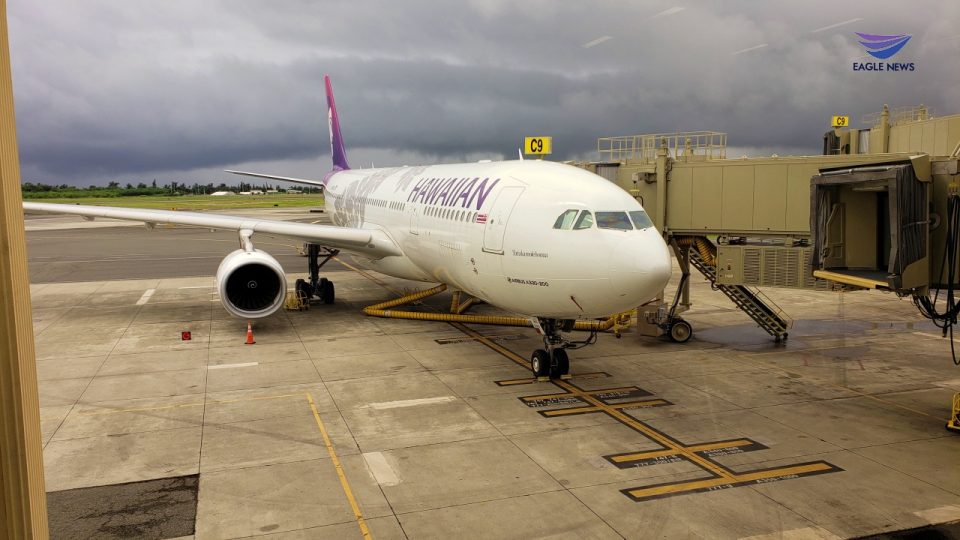 Also beginning March 26, state and county government employees and visitors to state facilities will no longer need to provide vaccination status or negative COVID test results.
All of Hawaii's county mayors expressed their appreciation to the governor's latest guidance, which they believe is a step in the right direction for residents, visitors, and businesses.
Kauai County Mayor Derek S. K. Kawakami publicly thanked "our small business owners, essential workers, working parents, kupuna [elderly], and most especially our keiki [children] for your compassion and resilience to see us to this significant turning point."
"The ability for us to now see life beyond COVID is a testament to your collective work." Kawakami added.
"Hawaii has the lowest COVID-related death rate in the nation because of this vigilance. Hawaii is the nation's only island state, and our geographic isolation means our considerations are different from the other states," Maui Mayor Michael Victorino said. "COVID-19 is still out there, and I ask for continued patience from everyone."
"We are excited to be moving collectively, as an island and a state, toward a new chapter for Hawaii," Big Island Mayor Mitch Roth commented. "Our community has worked extremely hard over the past two years to keep each other safe, and it is because of them we are able to begin shifting from response to recovery."
"This pandemic has tested all of us in extraordinary ways," said Honolulu Mayor Rick Blangiardi. "The resilience of our entire state was remarkable, and it is a great credit to who we are as a people."
Blangiardi recently announced the end of the Safe Access Oahu program starting on March 6. City employees, contractors, and volunteers of businesses, such as restaurants, gyms, movie theaters, arcades and similar establishments, will no longer need to show proof of a negative test result each week or a full vaccination.
Hawaii retains indoor mask mandate
Governor Ige also emphasized, until further notice, the state will continue to enforce the wearing of masks indoors.
"Many states dropped their mask mandates earlier in the pandemic, only to have to reinstate them once the Delta variant surged," the governor explained. "Hawaii maintained its mask mandate and our consistency helped to keep COVID case numbers and hospitalizations as low as possible during the surge.
"We are watching disease activity closely across the state, the country, and globally, and we will adjust accordingly to keep our entire community healthy – from keiki to kupuna," Ige added.
Nearly two years after reporting its first COVID-19 infections, the Aloha State has confirmed a total 236,269 cases and a death toll of 1,334 lives.
So far, 1,087,733 people, which is 76.5% of Hawaii's resident population, have completed their primary series of vaccinations against COVID-19.
(Eagle News Service)