HONOLULU (Eagle News) – As the Aloha State anticipates a busy summer season with arriving travelers at or near pre-pandemic levels, the Hawaii Department of Transportation (HDOT) has expressed concerns after reporting higher than average statistics on motorcycle fatalities so far this year.
"There have been 13 individuals who have died on our roadways while operating a motorcycle, motor scooter, or moped since the beginning of 2023. At this time last year, there were 8 fatalities of this nature recorded," HDOT stated in its recently-released report.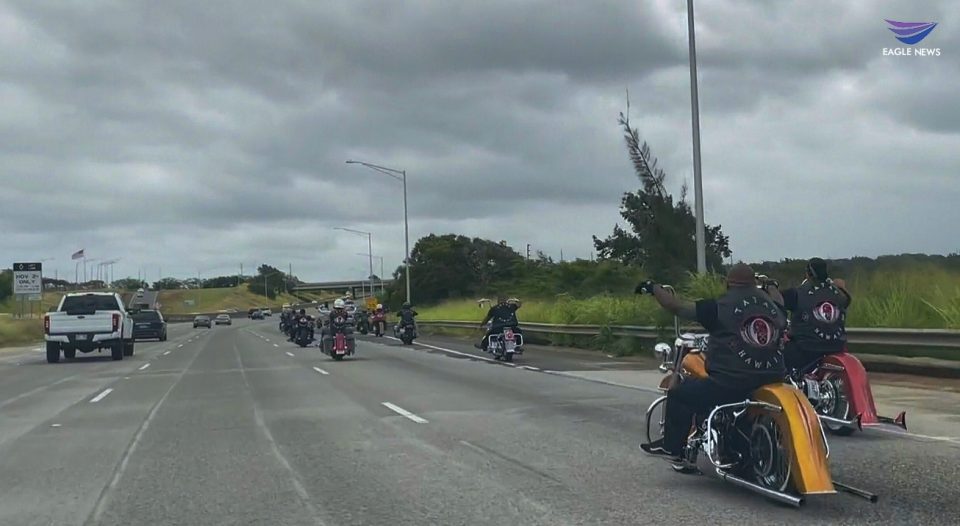 "In 2022, there were 33 motorcycle, motor scooter, and moped rider fatalities," the state agency explained while comparing last year's numbers. "Of the 33 fatalities, 22 of the riders were not properly licensed. 18 of the riders tested positive for alcohol, drugs, or a combination of both. Speed was a factor in 19 of these deaths. Only 9 of 33 riders were wearing helmets at the time of their incident."
HDOT advises vehicle motorists to check mirrors and blind spots at least twice before merging or changing lanes, especially in heavy traffic as motorcycles can easily be hidden behind another vehicle.
In addition, drivers should allow for more following distance when traveling behind a motorcycle, so as to allot enough time to maneuver or stop in an emergency.
By the same token, motocycle riders should wear appropriate, high-visibility protective gear and strategically use their lane position to see and be seen.
It is illegal to ride between cars or use the roadway shoulders to pass other vehicles unless directed by police or roadway crew.
Furthermore, HDOT urges motorcycle, motor scooter, and moped riders to get licensed. Leeward Community College on Oahu is the only State-certified motorcycle safety range in Hawaii. For information on motorcycle safety courses, the following website is available: https://ocewd.org/oahuridercourse/
The State has also provided a digital copy of the motorcycle driver's manual and rules of the road at https://hidot.hawaii.gov/highways/safe-communites/motorcycles-motor-scooters-and-mopeds-general-information/ .
(Alfred Acenas, Hawaii-Pacific Bureau, Eagle News Service)