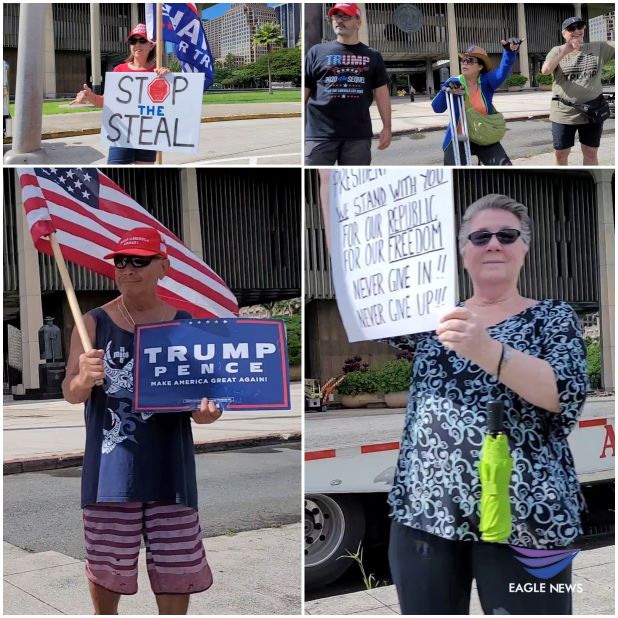 HONOLULU (Eagle News) – Governor David Ige expressed rebuke in the following statement following the tragic events in Washington, D.C. on Wednesday, January 6.
"The news that protestors have stormed the U.S. Capitol is extremely distressing," Ige said. "It is an assault on democracy and everything this country stands for. The vote certification process and peaceful transition of power must be completed as required by the United States Constitution, following a free and fair election. In Hawaii, State Sheriffs – Department of Public Safety, are working with the Honolulu Police Department to protect the Hawaii State Capitol if necessary."
On the same day of the protests in Washington, hundreds of supporters of President Donald Trump gathered with their flags and banners on opposite sides of Beretania Street fronting the Hawaii State Capitol Building. The daytime gathering was free of incident.
During a news interview, one of the participants was shocked to hear about the actions by her Washington counterparts, particularly in storming and vandalizing the U.S. Capitol Building.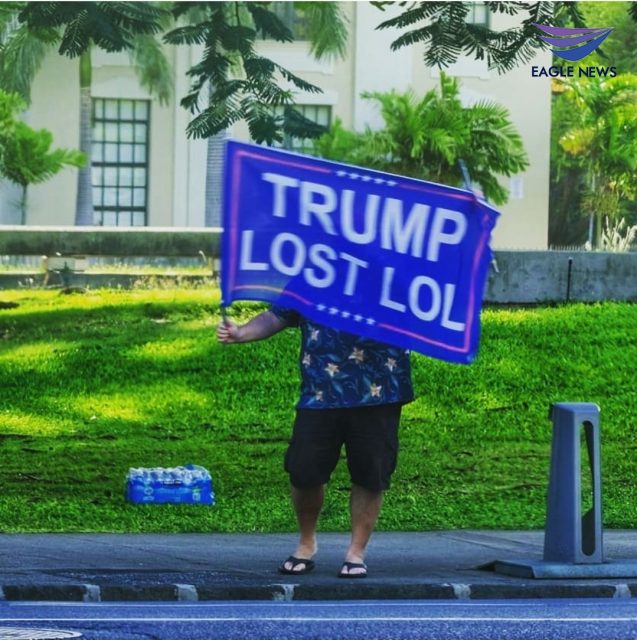 Meanwhile in a rare act of solidarity, Shirlene Ostrov and Tyler Dos Santos-Tam, heads of the state's Republican and Democratic Parties respectively, released a joint statement condemning those who incited and participated in the apparent insurrection.
"Violence, vandalism, intimidation, and mob rule have no place in our republic," the statement said. "We strongly denounce today's storming of the U.S. Capitol, and call upon the protesters to stand down. We pray for a safe resolution and hope that aloha will prevail."
(With reports from EBC Hawaii Bureau, Eagle News Service)