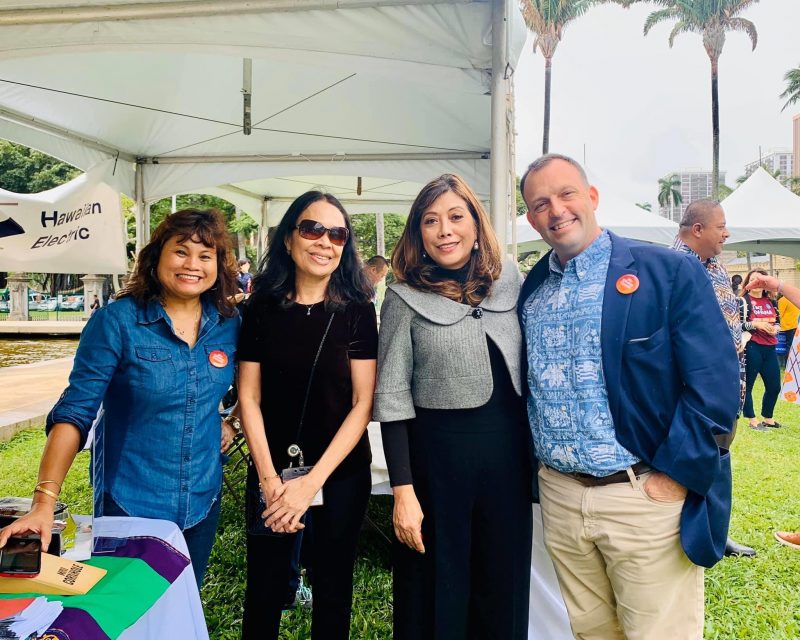 By Alfred Acenas
EBC Hawaii Bureau
HONOLULU (Eagle News) – A national civic action organization filed a lawsuit late last week in state court against Hawaii Governor David Ige, challenging his enforcement of emergency power beyond the 60-day threshold afforded him under state law.
On March 4, Governor Ige issued his first COVID-19 Emergency Proclamation requiring various social distancing restrictions for Hawaii residents. The said Proclamation was set to expire on April 29 while the emergency powers were supposed to end on May 3. However, the governor's subsequent proclamations, including the mandatory 14-day quarantine of all travel to the islands, are still being enforced.
Plaintiff Richard Partal relocated to Hawaii late last May. Because of his employment, he was exempt from quarantine requirements. His family then relocated with him in July; his two-year-old son was not subject to quarantine requirements either.
After being reported for allegedly violating quarantine with his two-year-old son, Partal received a call from Big Island Mayor Harry Kim's civil defense office informing him that his exemption from quarantine had been revoked, and that he would have to quarantine for two weeks. The county government supposedly advised that the plaintiff and his wife Kristine Partal could not share a bed during the quarantine period.
"Governor Ige's Emergency Proclamation terminated by operation of law at the conclusion of the 60-day statutory period," said attorney James Hochberg. "The Governor's continued enforcement of his Emergency Proclamation, including his mandatory quarantine policy, violates Hawaii law."
"Governor Ige continues to ignore Hawaii law insisting that all travelers to the State quarantine for 14-days upon arrival," said Harmeet Dhillon, Chief Executive Officer of the Center for American Liberty. "While numerous governors, in both red states and blue states alike, continue to violate civil liberties in response to COVID-19, few responses have been as egregious as Governor Ige's response. Prohibiting a husband and wife from sharing a bed is arbitrary and shocks the conscience."
In a subsequent news interview, Lieutenant Governor (Dr.) Josh Green described the latest lawsuit as "baloney."
"I have every expectation that our Attorney General will kick the crap out of the argument in court," Green said.
On June 23, Nevada and California residents who own property in Hawaii filed a lawsuit against the governor, alleging the 14-day mandatory self-quarantine as unconstitutional and discriminatory.
Federal Judge Jill Otake disregarded the U.S. Justice Department's statement supporting the said lawsuit. Hawaii's Department of the Attorney General regarded Judge Otake's decision as "(a positive development) in the state's defense of the governor's emergency proclamations."
The Center For American Liberty is a 501(c)(3) charitable organization created to fight against growing anti-free-speech and anti-civil liberties trends.
(Eagle News Service)