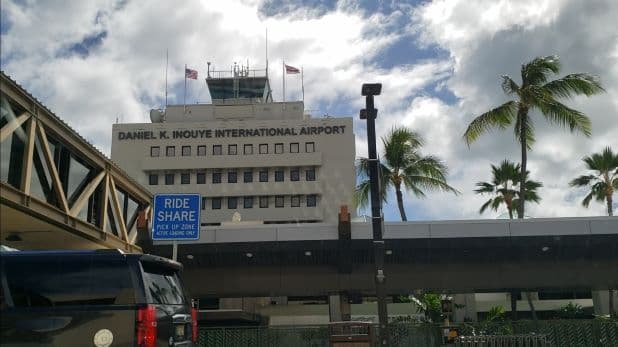 By Alfred Acenas
EBC Hawaii-Pacific Bureau
HONOLULU (Eagle News) – The Hawaii Department of Transportation (HDOT) has advised prospective visitors to prepare for a busy summer travel season at all of Hawaii's airports.
Visitor statistics have shown an average of 20,906 passengers arriving daily, which is approximately 70 percent of pre-pandemic numbers, according to the state's Department of Business, Economic Development & Tourism (DBEDT).
Given the current trends, HDOT recommends that Hawaii-bound travelers follow the tips from the Transportation Security Administration (TSA), such as arriving more than two hours prior to departure and checking baggage to save time at security checkpoints.
Travelers are also encouraged to plan and prepare if they will be making trips through Hawaii's airports, especially during the peak times between 10 a.m. and 3 p.m.
Travelers departing from Honolulu's Daniel K. Inouye International Airport (HNL) are being reminded that they may use any of the available TSA checkpoints throughout HNL regardless of their airline or gate, pursuant to maintaining physical distancing of at least 6 feet (2 meters).
In addition, all travelers should visit the HawaiiCovid19.com website before their trip for the latest travel guidance, including links to trusted travel and testing partners and information on what to expect during the post-arrival screening process at Hawaii's airports.
At present, there is a statewide mask mandate requiring everyone age five and up to wear a face covering over their nose and mouth when in public. The mask mandate applies regardless of an individual's vaccination or COVID-19 testing status.
Travelers should also be prepared to wear a face covering onboard their flights and are encouraged to check with their air carrier for information on their COVID-19 protocols.
(Eagle News Service)