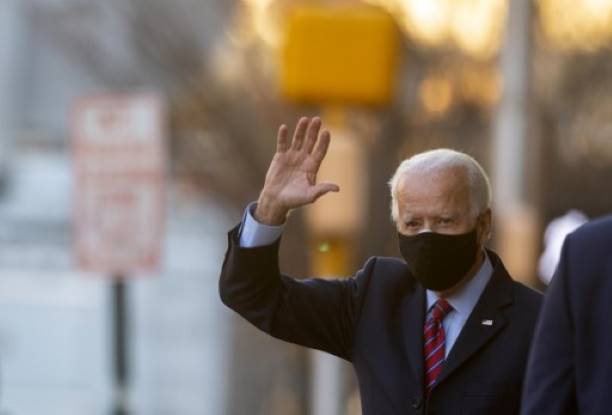 WASHINGTON (Eagle News) — After weeks of waiting, President elect Joe Biden finally received official word from the General Services Administration that his team would get the funds needed and access to information that would aide him with his transition into the White House.
This comes after the Michigan Board of State Canvassers officially certified Biden's election victory in the state over President Donald Trump on Monday and after Trump posting a message on Twitter that recommended head of GSA Emily Murphy to "do what needs to be done with regard to initial protocols."
Despite that tweet, Trump retweeted a post that read, "I concede NOTHING!!!!!"
In contrast, Biden's team welcomed the formal start of the transition and said it was a step to "a smooth and peaceful transfer of power."
"The GSA administrator has ascertained President-elect Joe Biden and Vice President-elect Kamala Harris as the apparent winners of the election, providing the incoming administration with the resources and support necessary to carry out a smooth and peaceful transfer of power," Biden's team said in a statement.
"Today's decision is a needed step to begin tackling the challenges facing our nation, including getting the pandemic under control and our economy back on track. This final decision is a definitive administrative action to formally begin the transition process with federal agencies."
The decision frees up millions of dollars in financing to support the transition, as well as formally allows Biden to coordinate with current government officials. The step by GSA is usually a routine one following a US presidential election.
Murphy faced harsh criticism over her refused since the November 3 election to release the standard package of aid that her agency manages to Biden's incoming team.
Murphy said in her letter to Biden obtained by various US news outlets that "contrary to media reports and insinuations, my decision was not made out of fear or favoritism."
As these developments unfolded, Trump and his loyalist continued in their baseless allegations of voter fraud.
"What does GSA being allowed to preliminarily work with the Dems have to do with continuing to pursue our various cases on what will go down as the most corrupt election in American political history? We are moving full speed ahead. Will never concede to fake ballots & 'Dominion,'" Trump said in a tweet that Twitter marked as being disputed.
Biden transition executive director Yohannes Abraham said in the statement that the president-elect's team would now move quickly, with Murphy's decision also formally allowing for coordination with current government officials.
"In the days ahead, transition officials will begin meeting with federal officials to discuss the pandemic response, have a full accounting of our national security interests, and gain complete understanding of the Trump administration's efforts to hollow out government agencies," he said.
(Eagle News Service)