GAITHERSBURG, MD (Eagle News) — As John Muir puts it, "In every walk with nature, one receives far more than he seeks."
According to psychologytoday.com, nature walks benefit people by:
providing "reprieve from the noise that taxes our sensitive nerves,"
taking a walk by yourself "rewards you with peace of only your own thoughts,"
natural elements have been said to absorb negative energy,
walking "boosts endorphins that improve your mood and lower stress," and
it is in "calm, quiet, reflective state where creativity can flourish."
Now that pandemic restrictions are easing, enjoying outdoor activities like perhaps walking, is perfect especially during the summer.
Just be mindful of other hikers or bikers in the trail and practice social distancing. Wear your protective face covering too when crossing paths with others.
One of the things I, as a nature walker, look forward to every time I visit the trail is the chance to imagine that I'm at an art gallery, with tons of paintings around me. And it's all up to me how to frame each one of them in my mind.
And this is the best reward… a calming scene to end your hike before you go back to the hustle and bustle of life as usual.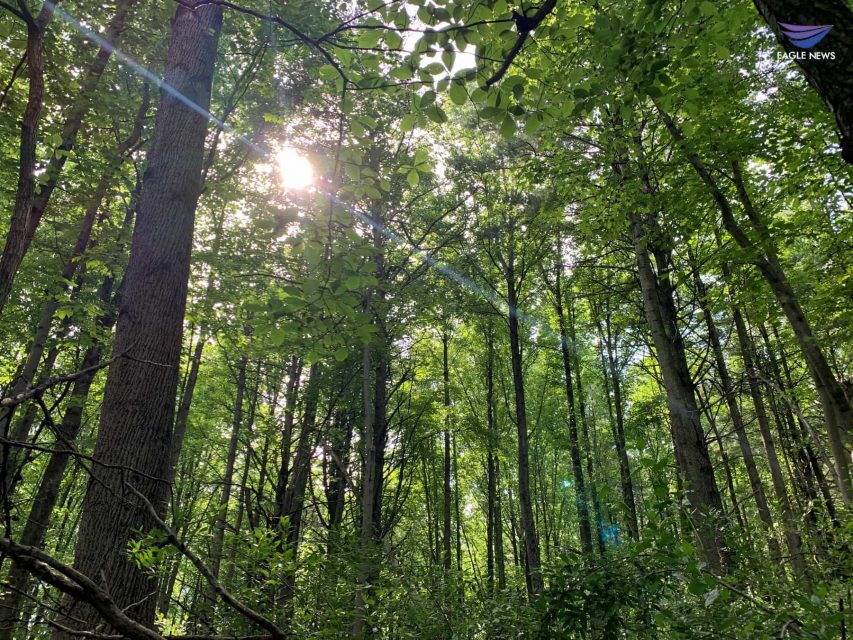 (Ealge News Service)