By Emilio Valerio
EBC New York Bureau
NEW YORK (Eagle News) — Former New York Governor George E. Pataki honored the memory of fallen 9/11 heroes by visiting the FDNY Ten House station yesterday, two days before the 20th anniversary of the September 11 attacks. Mr. Pataki was the New York governor at the time when terrorists hijacked and crashed two planes into the World Trade Center towers in 2001.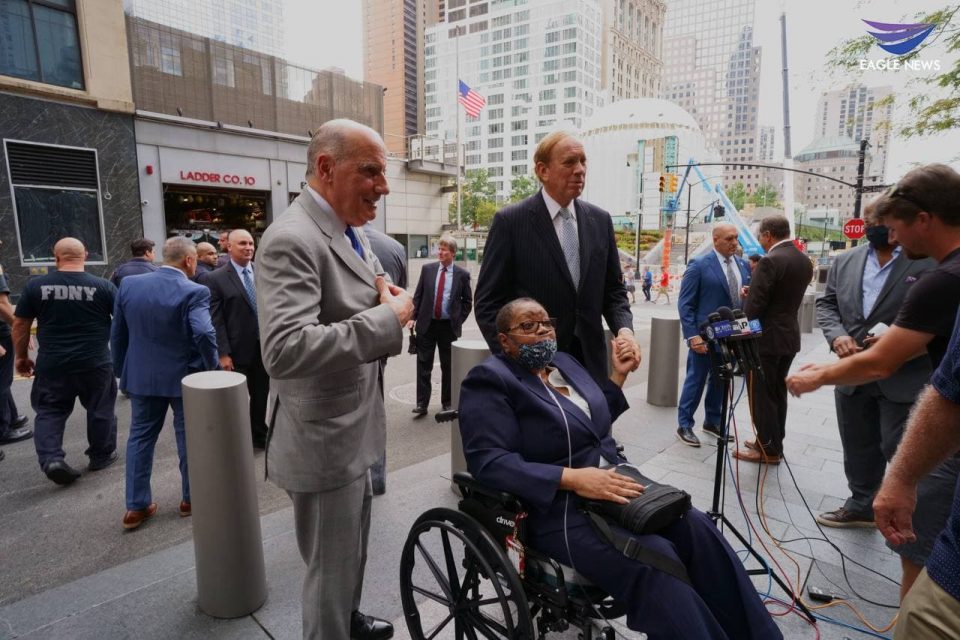 FDNY Ten House is the nearest fire station to the World Trade Center, just across the street from ground zero on Liberty Street. It is home to two FDNY units — Engine Company 10 and Ladder Company 10 — and now the site of the FDNY Memorial Wall.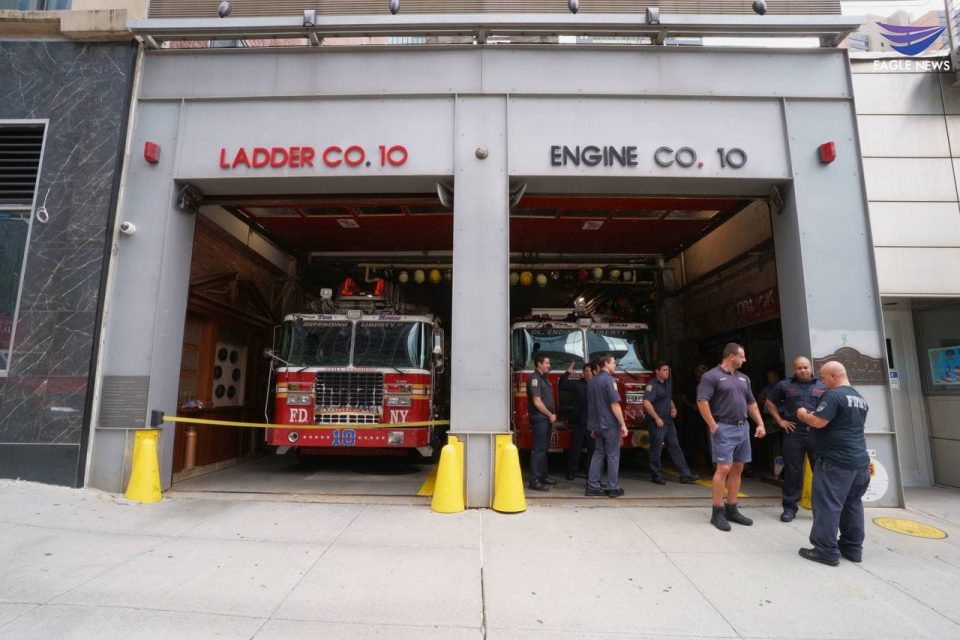 On their firehouse wall along Greenwich Street is a 56-foot bronze bas-relief sculpture in memory of FDNY members who lost their lives on that day.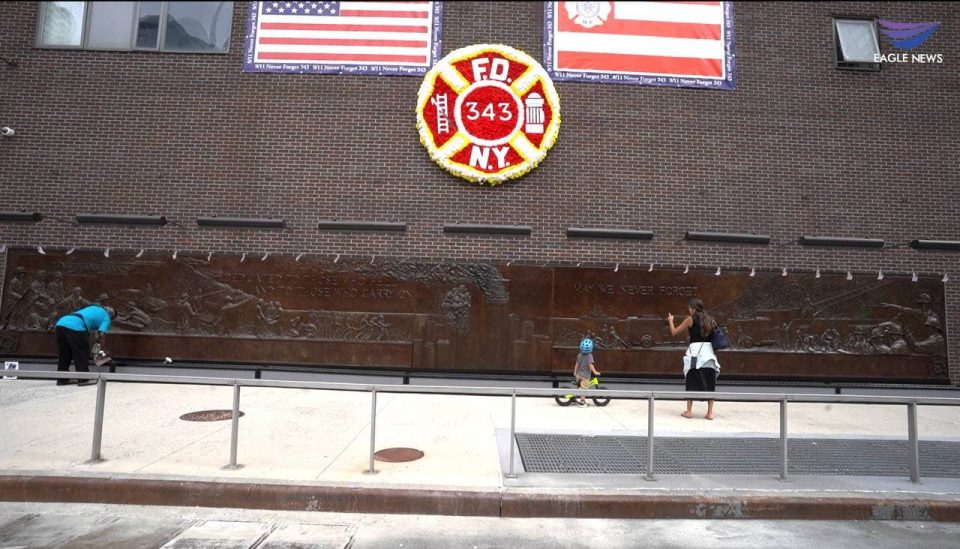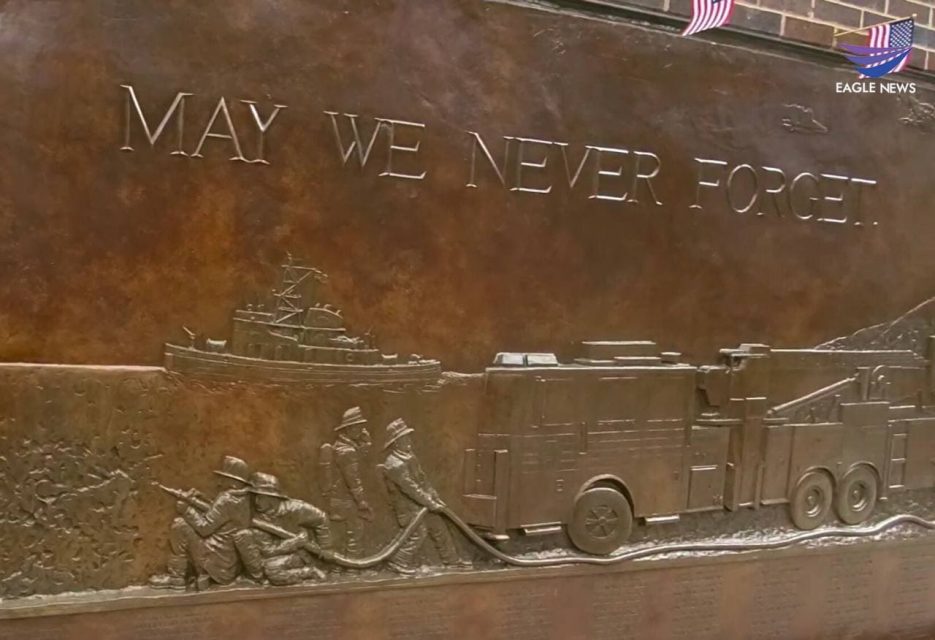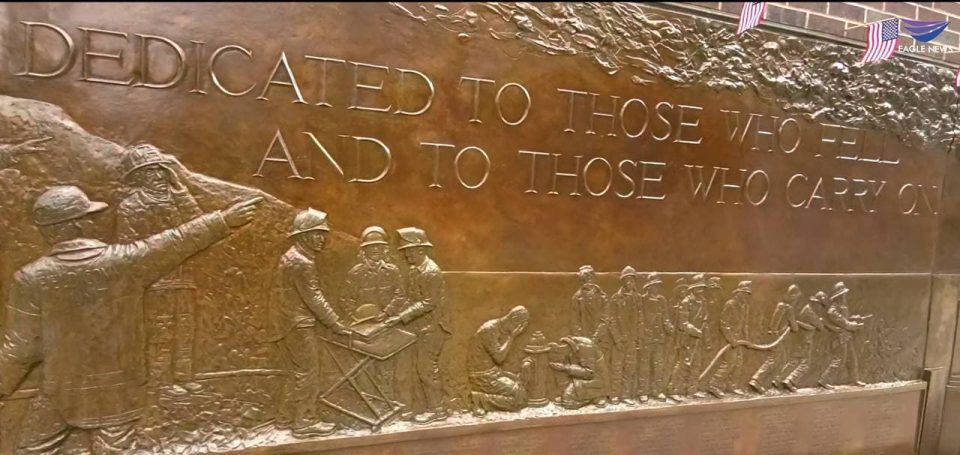 The FDNY Ten House station lost six of their members on September 11, 2001. The names of members they lost can be found on their website, fdnytenhouse.com:
    Lieutenant Gregg A. Atlas        Engine 10, Age 44
Firefighter Paul Pansini        Engine 10, Age 36
Lieutenant Stephen G. Harrell    Battalion 7, Age 44
Firefighter Sean P. Tallon        Ladder 10, Age 26
Firefighter Jeffrey J. Olsen        Engine 10, Age 31    
Captain (Ret.) James J. Corrigan    Ladder 10, Age 60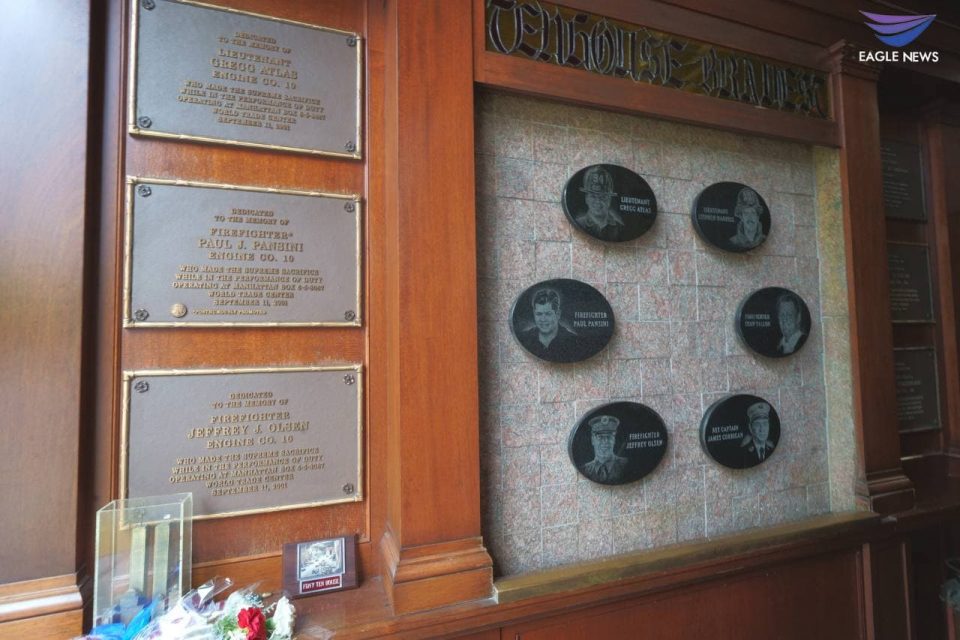 (Eagle News Service)