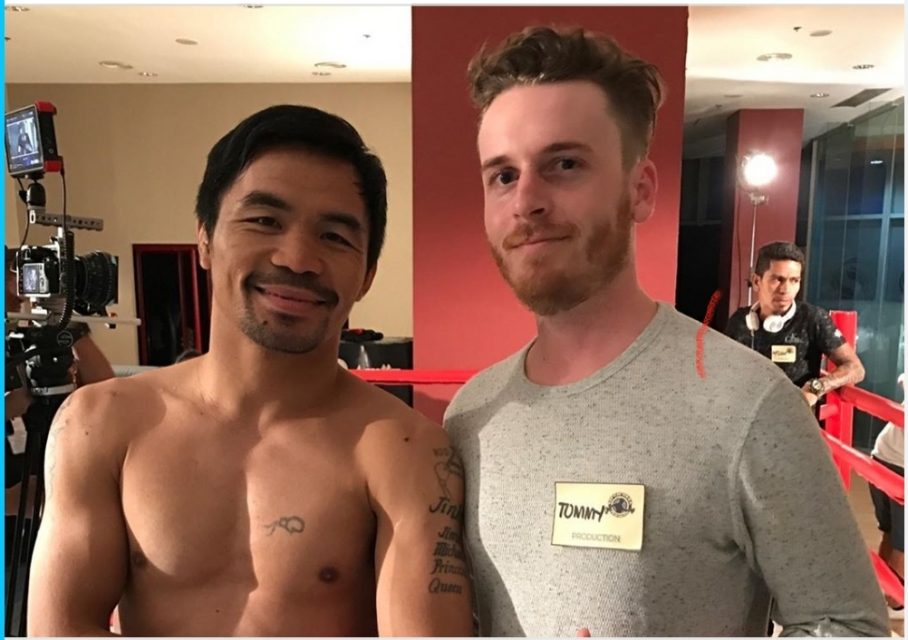 By Alfred Acenas
EBC Hawaii Bureau
HONOLULU (Eagle News) – Tommy Driskill III is an avid traveler and documentary filmmaker whose works can be found on Instagram under tommy.driskill and in his "TDtravelz" YouTube channel.
The 30-year-old Hawaii resident is now running for public office for the first time, challenging incumbent legislator Mark Jun Hashem for the State House of Representatives' District 18, which encompasses Honolulu's eastern neighborhoods like Niu Valley, Aina Haina, Waialae, and Kahala.
Driskill's biggest challenge besides running against a longtime politician is being stuck in Manila, Philippines since March due to the COVID-19 pandemic and subsequent travel restrictions.
His father, retired Army colonel Thomas Driskill, has been assisting in his son's campaign effort from filing the required documents for candidacy to sign waving and engaging with the public in East Oahu.
Meanwhile, Driskill has been striving to make himself visible and relevant online. In July, he participated in a virtual forum hosted by the Oahu County Committee of the Democratic Party of Hawaii where he shared his views on the state government sharing the burden on any budget cuts.
"We shouldn't necessarily single out any particular group for furlough or paycuts," said Driskill. "Everyone should collectively share in whatever needs to be taken, starting with the governor, cabinet, legislature, and on down."
He also called for initiating programs to boost the local economy while being less dependent on tourism. The said forum can be found on YouTube: https://youtu.be/_O50kfDdD8U
Hawaii's Primary Election will be held on Saturday, August 8, in which Driskill will go against Hashem for the Democratic Party's nomination.
(Eagle News Service)