By Emilio Valerio and Joanne Soriano
EBC New York Bureau

NEW YORK (Eagle News) — The Philippines is known as a fun place to visit for travel and tourism. But what about the cuisine? Filipino Restaurant Week 2021 kicked off to show people that not only is it more fun in the Philippines, but the food also stacks up with their #EatsMoreFunInThePhilippines promotion. Now on its sixth year, Filipino Restaurant Week runs through Friday, August 27 with 14 restaurants to choose from.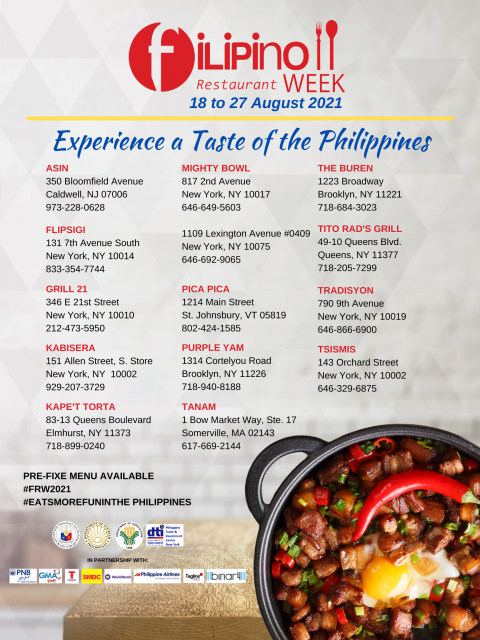 Diners can visit participating restaurants located throughout the northeastern United States:
New York (Tito Rad's Grill, Mighty Bowl, Flip Sigi, Tradisyon, Grill 21, Purple Yam, Tsismis, Kabisera, Kape't Torta, The Buren, Bilao)
New Jersey (Asin)
Massachusetts (Tanam)
Vermont (Pica Pica)
Normally held in May, this year the event was postponed until August to give restaurants a chance to adjust to full opening and prepare their logistics. Restaurants will serve three-course meals (appetizer, entree, dessert) for lunch or dinner while showcasing their culinary talents and using calamansi as a featured ingredient.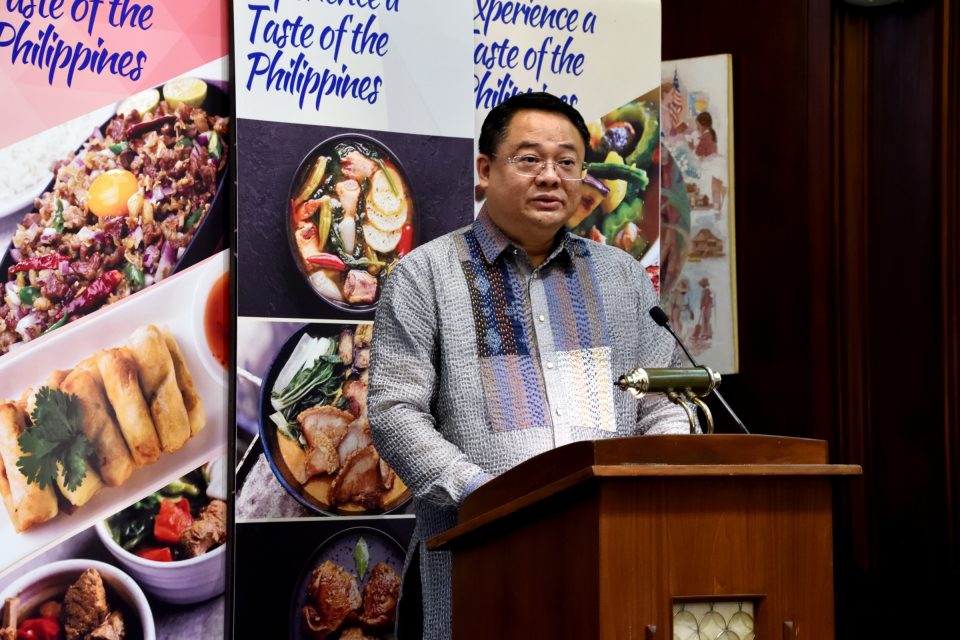 "Filipino Restaurant Week focuses the spotlight on Filipino restaurants as an essential way for which the public could discover and enjoy Filipino cuisine," said New York Consul General Elmer G. Cato. "This event also jumpstarts the food diplomacy efforts of the Philippine Consulate General, which will include a sequel in the later part of the year."
This flagship project of the New York Philippine Consulate General helps promote Filipino restaurants, food and chefs at a time when businesses can use a boost due to the unprecedented challenges posed by the pandemic.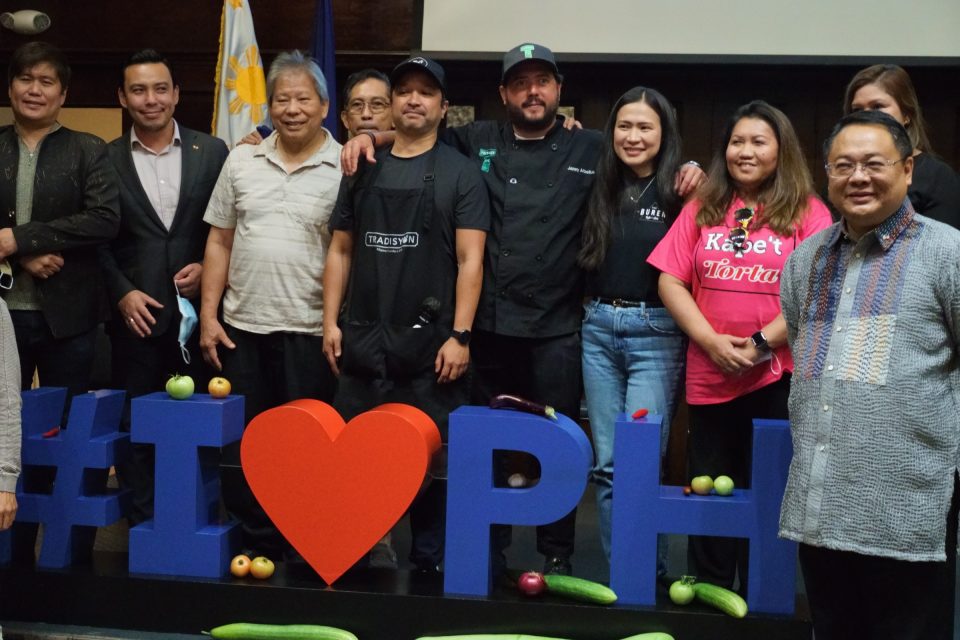 At the launch event held at the Philippine Center in New York City, restaurant owners spoke about how the pandemic affected their businesses from dealing with months-long closures during the lockdown, adjusting work hours and staff, rent and the rising costs of ingredients. Some spoke about using this time positively to expand product lines, provide meals to hospital workers and add delivery services. They also noticed an increase in non-filipino clientele enjoying the taste of traditional dishes like adobo and kare kare.
A preview and sampling of the food was made available to media at the press event: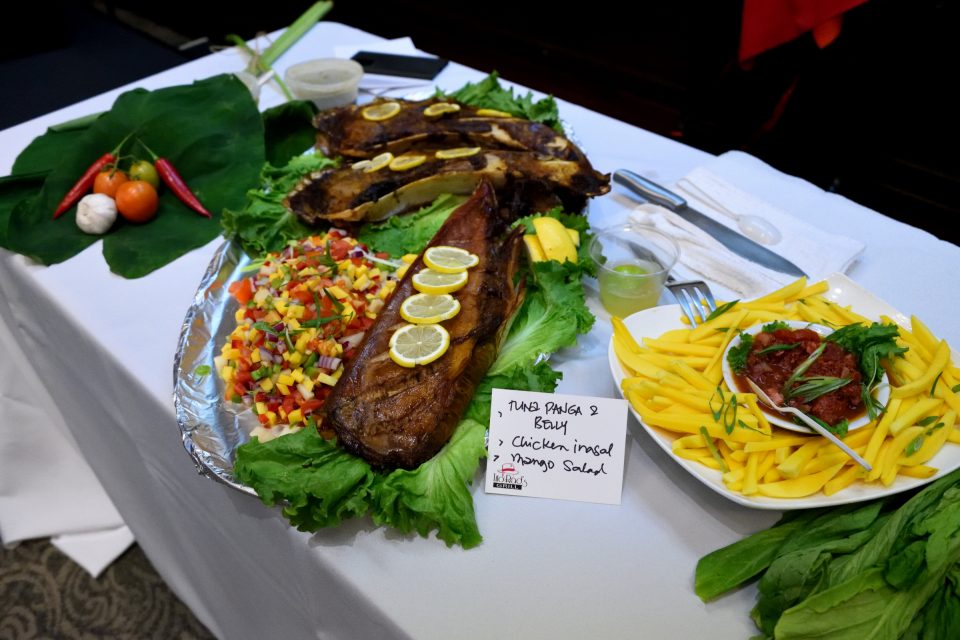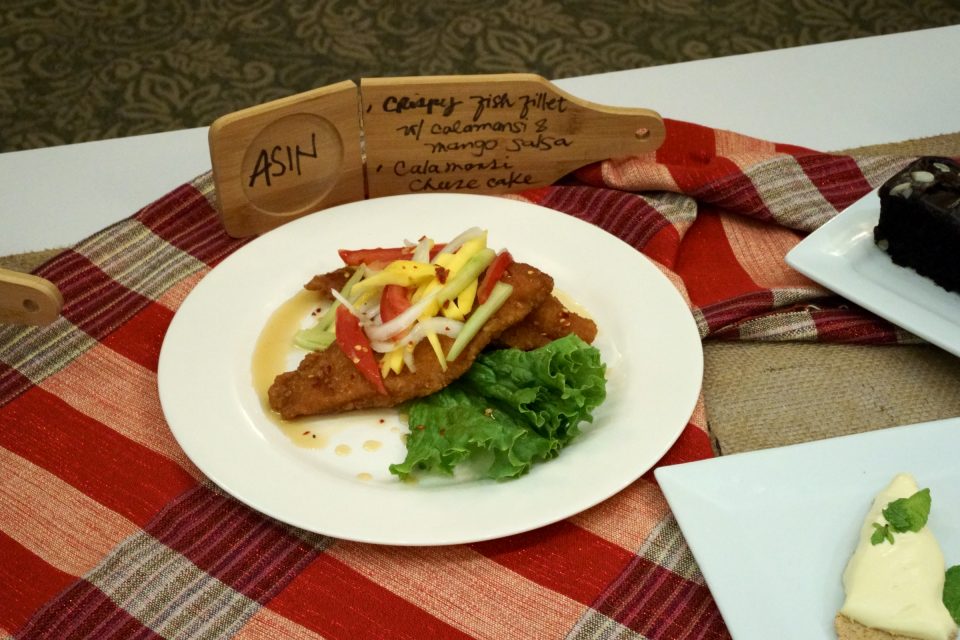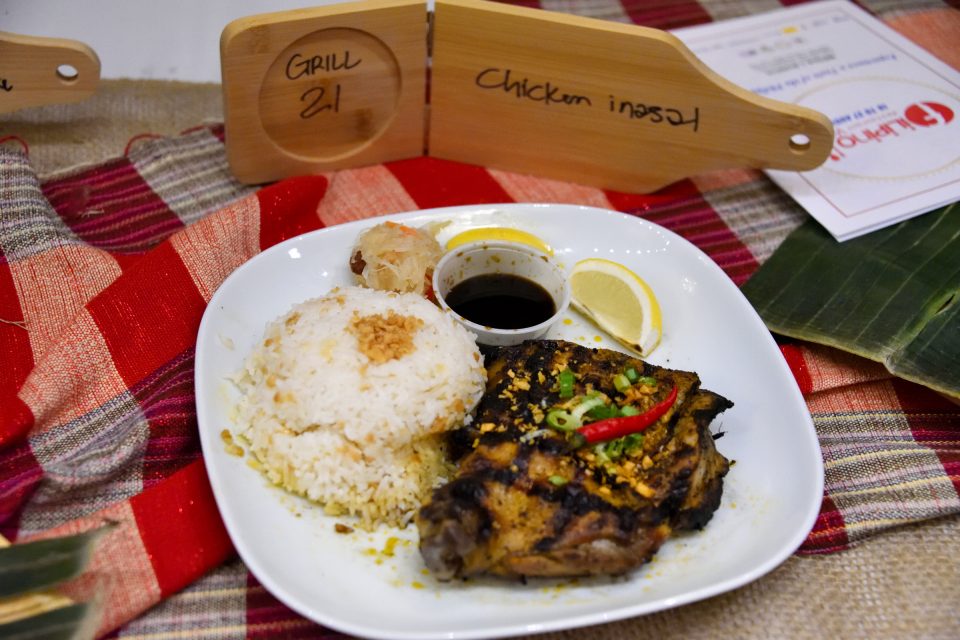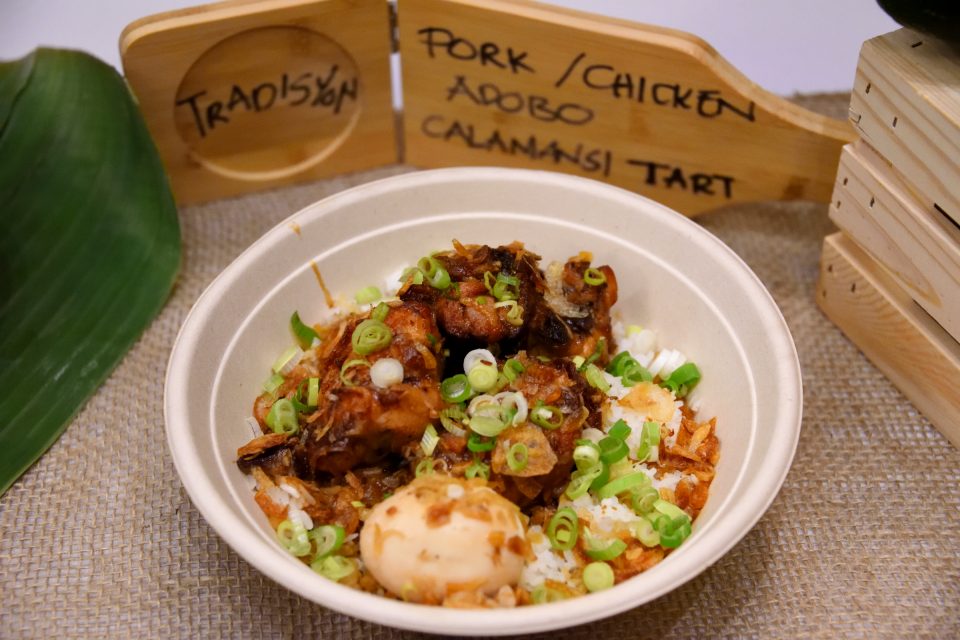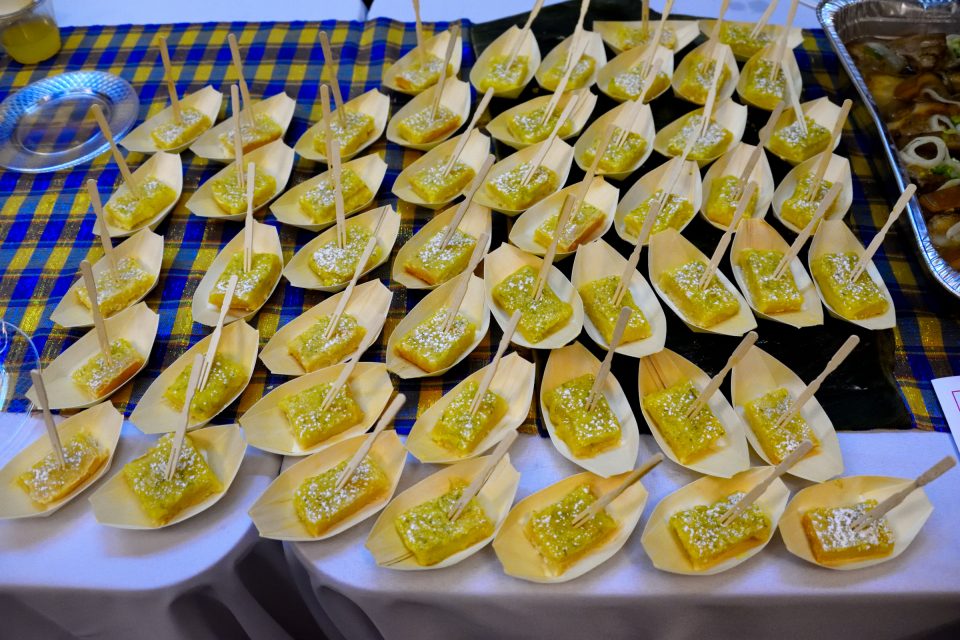 The full list of participating restaurants along with their menus can be found online at filipinofoodnyc.com. This new website and social media accounts will also allow the public to see what the restaurants are offering throughout the year, as well as view photos, videos and stories about Filipino cuisine. 
(Eagle News Service)