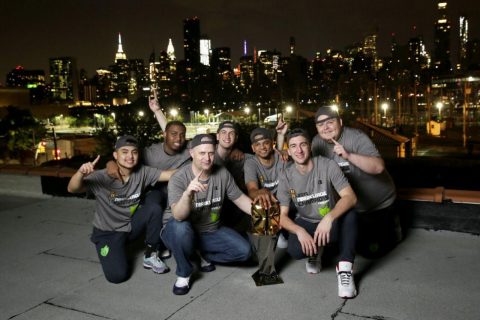 Tennie Sumague
EBC New York Bureau
NEW YORK (Eagle News) T-Wolves Gaming, an affiliate of the Minnesota Timberwolves, became the first expansion team to capture the NBA 2K League Championship title. Overcoming a three-hour technical delay, T-Wolves Gaming defeated the Philadelphia 76ers GC 52-35 in a decisive Game 5 Saturday night.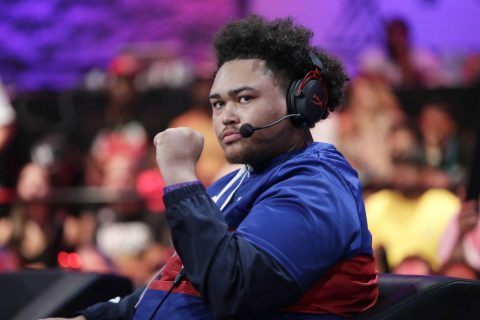 The much anticipated finals featured the hottest team of the league, T-Wolves Gaming, who entered the finals on an 11-game winning streak.  Philadelphia on the hand, had one of the best virtual players in the league on their team, Ethan "Radiant" White, a two-time TIPOFF MVP averaging 20 points and 11 assists this season.
The first two games resulted in blowouts with game 1 dominated by the T-Wolves, 71-36 while game 2 was taken by the 76ers GC, 70-23 . Minnesota started Game 3 on a 10-0 run until technical difficulties haltered play. Once play resumed, the level of competition brought in a deeper level of tenacity, trash-talking, and a raucous cheering section from T-Wolves Gaming fans.
Michael "BearDaBeast" Key's 23 points and eight assists helped T-Wolves Gaming win game 3. T-Wolves Gaming were able to keep their positive momentum into Game 4, but squandered their 40-38 lead into the fourth quarter. The 76ers GC did not give up without a fight as Radiant showcased MVP-style numbers, posting 24 points and 10 assists to notch a win for Philadelphia and send the series to a decisive fifth game.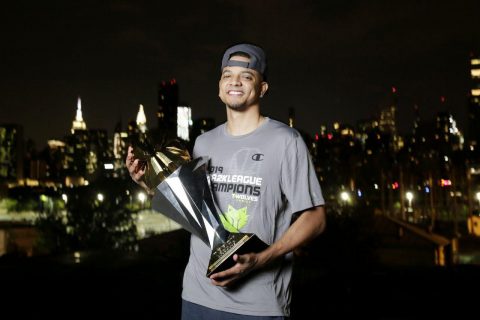 In the final game, T-Wolves Gaming were able to out-best 76ers GC on defense and offense with a 52-35 victory. BearDaBeast finished with 23 points and six assists, earning him Finals MVP. The championship finals ended roughly around 1 am EST, nine-hours after the first game tipped-off.
"We fight, baby, we got heart," said BearDaBeast. "That last game, that's who we are. We were gonna get it out in the mud. Them boys play defense. [I said to them] 'Y'all better give me some offense.' That's us. These dudes are good teammates [and] they trust me. I couldn't have asked for a better Game 5. I ain't have to do much with these dawgs on my team."
One of four expansion teams to debut this year, T-Wolves Gaming began their season 3-6. In the process they fired their General Manager and Head Coach, traded away their best player, and turned their season around. Since their turnaround, T-Wolves finished their regular season 10-6 and swept the Kings Guard Gaming and Warriors Gaming Squad en route to the finals.
"Their resilience is what makes them special," said T-Wolves Gaming Interim Coach, Justin Butler. "They're a very close-knit group; everyone in the league knows that. We're harder on each other than anyone else is. As soon as game time comes, we stick together. Everyone, one through five, has a job and executes it. It's really about their resilience, chemistry, and the brotherhood that they have."
(Eagle News Service)