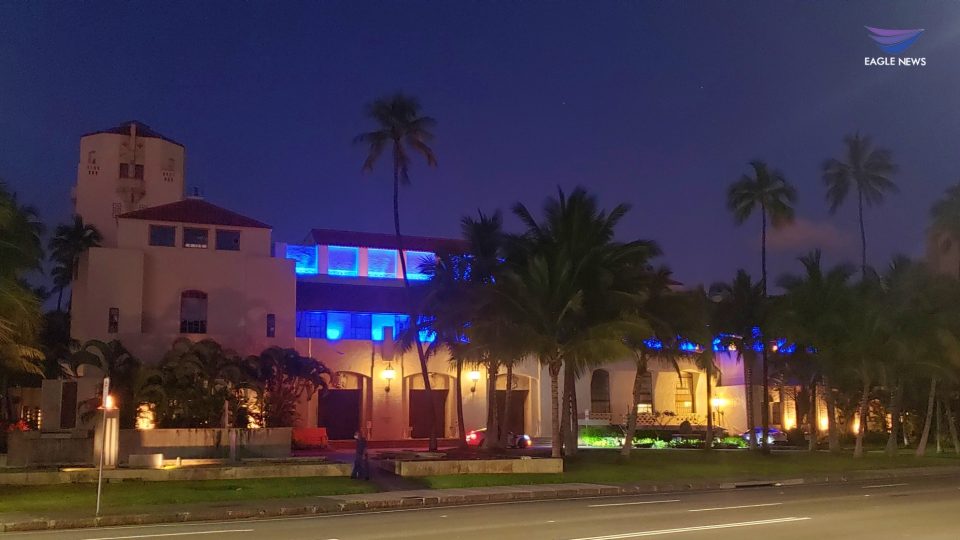 By Alfred Acenas
Eagle News Service
HONOLULU (Eagle News) – The historic Honolulu Hale, which houses the mayor's office and the city council, was illuminated in blue and yellow on Wednesday, March 2, as an expression of solidarity with the people of Ukraine, following the Russian military's invasion of their country.
"I have absolute contempt for what is happening to the people of Ukraine," said Mayor Rick Blangiardi. "It is absolutely horrible what's going on, and we can only pray for the families and individuals whose lives are being shattered. I desperately hope that somehow, some way, through diplomacy or some other action that this comes to an end quickly."
Aloha Tower, which used to be the state's tallest structure and formerly a lighthouse at Honolulu Harbor, displayed blue and yellow as well, symbolizing Hawaii's support for the Ukrainians as they continue to defend their country against Russian forces.
"The lighting of Aloha Tower in the colors of the Ukrainian flag symbolizes Hawaii's support for the people of Ukraine. Russia's ongoing attack on innocent citizens is unconscionable," Governor David Ige stated. "The State of Hawaii stands with the people of Ukraine in support of their right to democracy and peace."
The blue represents the wide open skies over Ukraine, while the yellow characterizes the vast fertile lands that the Eastern European country is known for.
Aloha Tower will display the Ukrainian flag colors through Tuesday, March 8.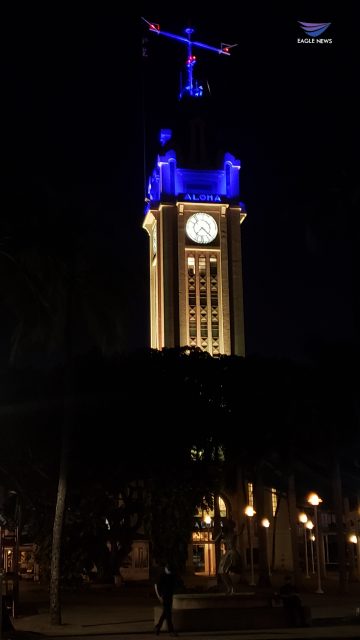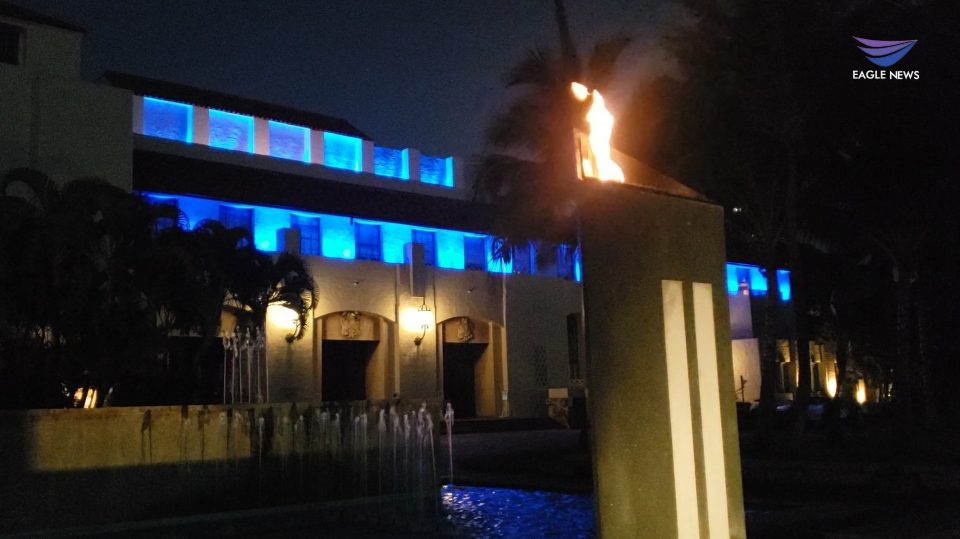 (Eagle News Service)