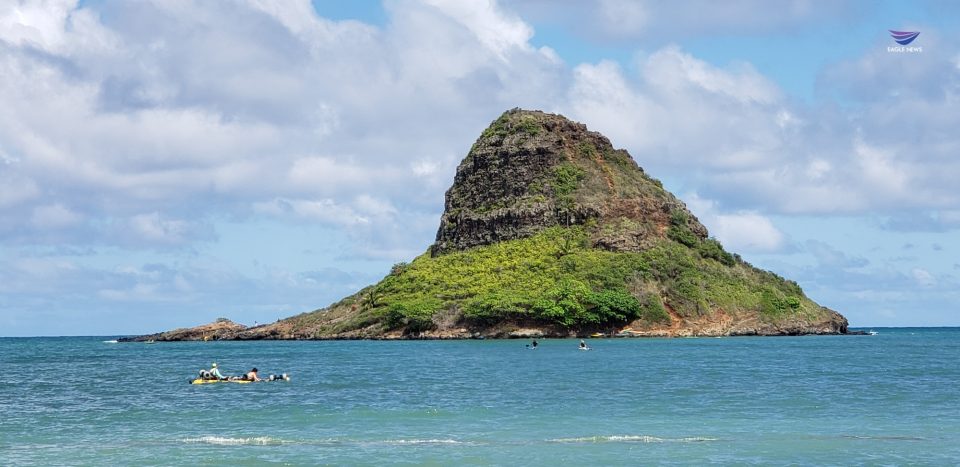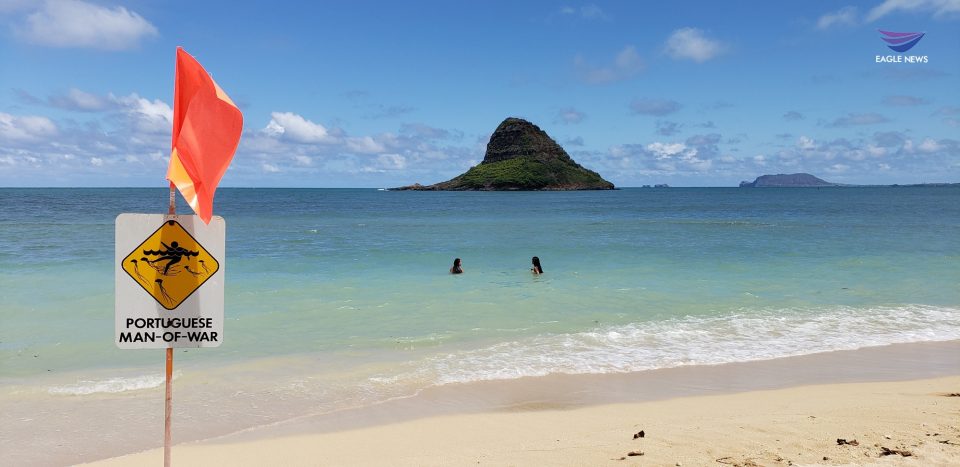 By Alfred Acenas
Eagle News Service
(Eagle News) — Located at the north end of Kaneohe Bay along Windward Oahu is Mokoli'i Island.
Mokoli'i, meaning "little lizard" in Hawaiian, is part of Kualoa Regional Beach Park, which is managed by the City and County of Honolulu.
Also referred to as "Chinaman's Hat" in the past because of its cone shape, the islet resembles the peasant's hat worn in rural China during the 19th and early 20th centuries.
Besides a few palm trees and two small beaches, Mokoli'i is uninhabited. There are no facilities or lifeguards present.
During low tide, it is possible to wade over to the small island. However, visitors are strongly encouraged to wear reef shoes and to take a bodyboard or kayak with them in anticipation of high tide later on.
Once there, visitors can hike to Mokoli'i's peak at 206 feet (62.8 meters) for amazing views or walk to the ocean-facing beach.
(Eagle News Service)